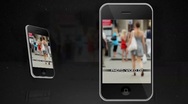 Additional Information
Required Software: After Effects CS5© or newer
Description
We produced over 350 awesome templates! Check out our portfolio ➔
Featured Templates ➔




━━━━━━━━━━━━━
⠂  Template Specifications  ⠂
━━━━━━━━━━━━
Multi Phone Commercial (30s) is created in After Effects CS5 in Full HD, 1920x1080.
Compatible Cs5, Cs5.5, Cs6 & Creative Cloud
The project is very easy to be customized.
Choose your phone & your background, insert photos/videos, edit your text and add your logo.
9 places for your videos/images, 10 for your texts and two for your logo.
ReadMe.pdf with instructions included.
You don't need any plugins.
The music is not included but feel free to e-mail me for music info.
You can watch a preview here : http://www.youtube.com/watch?v=aQFD-nBSXec
Video tutorial available here : http://vimeo.com/31032955
Support 24/7
━━━━━━━━━━━━━━━
⠂ Support 24/7 ⠂
━━━━━━━━━━━━━━
Contact Us ➔
Video Tutorials ➔
Editing Service ➔
Suscribe our Newsletter ➔
New!
Apple Motion Templates ➔
Silver Series ➔





Corporate & Business ➔





Action & Sports ➔


Commercials Templates ➔




Action & Sports ➔
Featured Music ➔




Featured Templates :
Keywords