Royalty Free Music
Rising Titans (Full Mix) - Adrenaline-Filled Action / Trailer Tension Percussion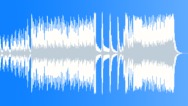 Additional Information
Available for Musical Works
Publisher
Dynamic Audio - ASCAP : 611017211
Composer
Justin Crosby - ASCAP : 605760653
Date Uploaded
24 Sep 2013
Description
Fast Paced and thrilling, tense, percussion track suited for chase scenes, big action, epic energy and movie trailers. It features gripping and adrenaline inducing drums from around the world, mixed with intense risers, stings, impacts and sound design. It has a futuristic and badass primal / hybrid vibe that would be excellent in Sci-Fi, horror, psychological thrillers, action and espionage!

More trailer cues can be found here:
https://www.pond5.com/artist/justincrosby#1/1tb5

Thanks for stopping by and happy producing!
Keywords