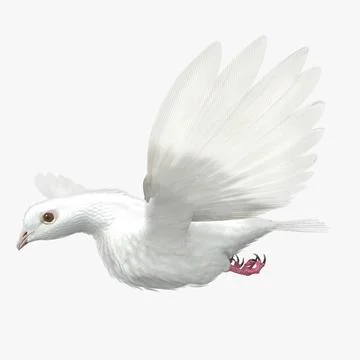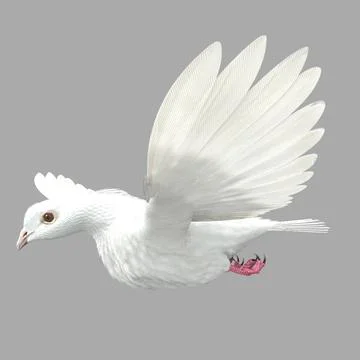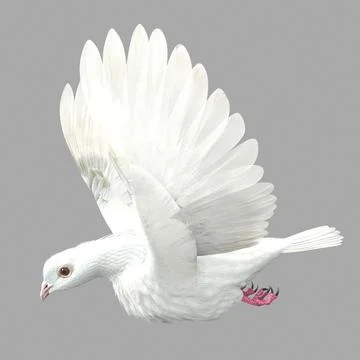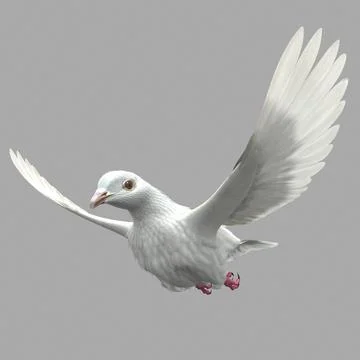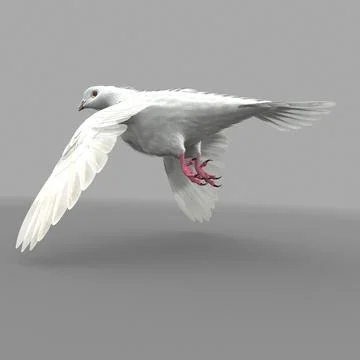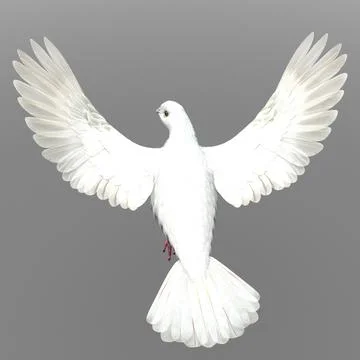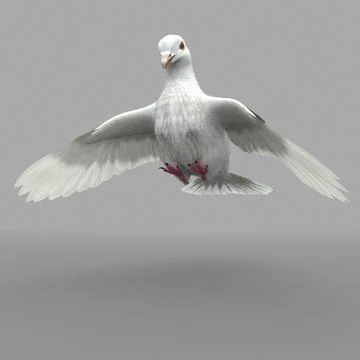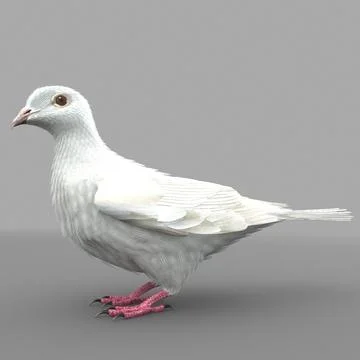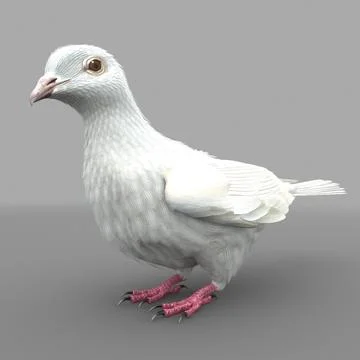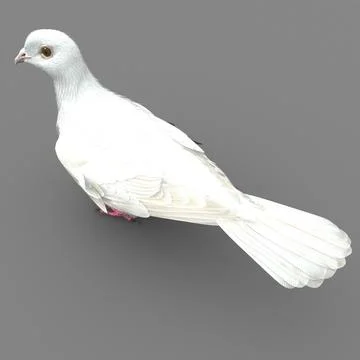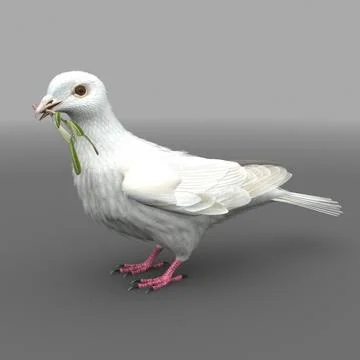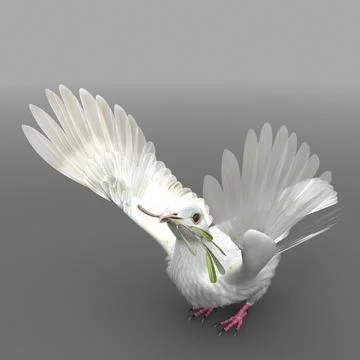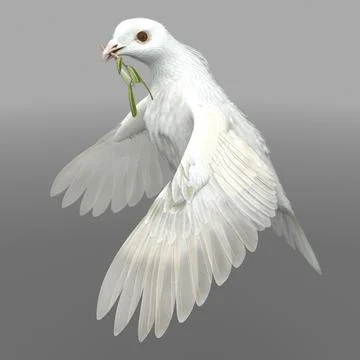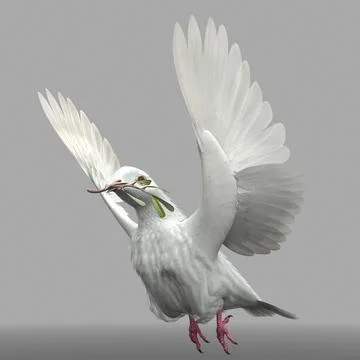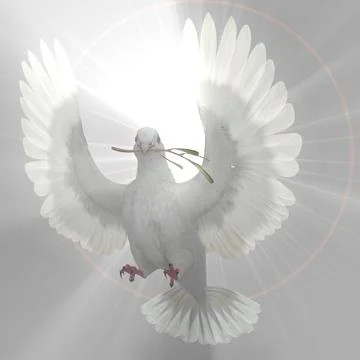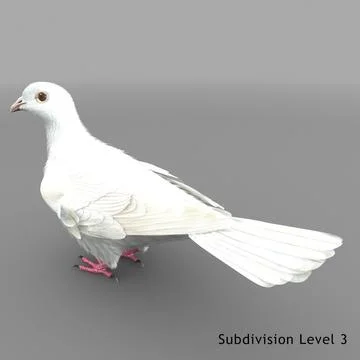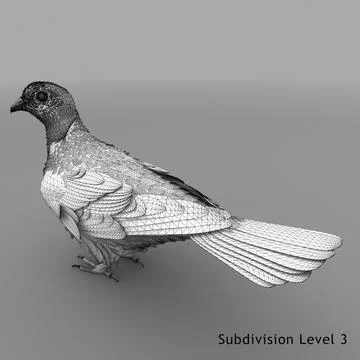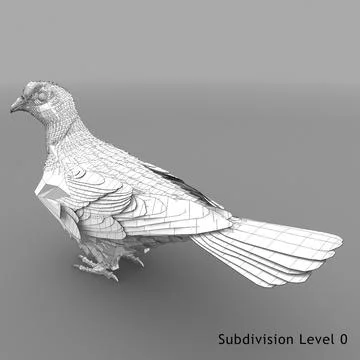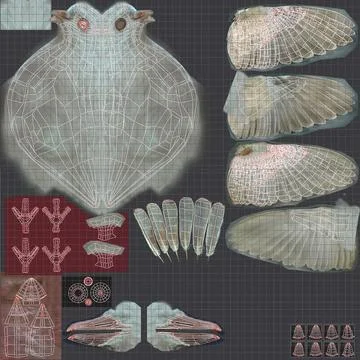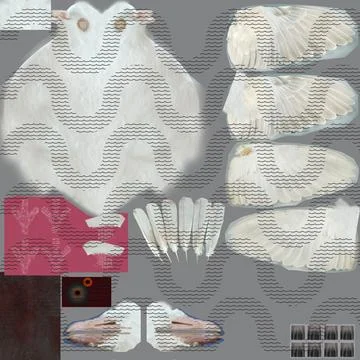 See Item Description
Dove
Dove

Rigged and Animated for Lightwave 8.5 and up
Rigged and Animated for 3DS MAX 2008 and up
Rigged and Animated for Cinema 4D r13 and up
Rigged and Animated for Maya 2013 (ascii) and up

The feathers are geometry so they render fast and no plugins are needed.
This model comes with several pre-animated scenes to get you started.
The wings are animated using the 3 bones within each. The wings are folded using one of several morph targets.
You can also make adjustments, like spreading the wing tip feathers and spreading the tail using morph targets.
-------------------------
The main controlling object is the "ROOT" bone
"-ZERO.lws' is the name given to my BASIC set up, no animation, but it is rigged.
I have provided several scene files to get you started:
-TakeOffAndLand-v8.
-TakeOffAndLandLiveBranch-v8.
-FLyUpLong.
-FLyLoop-V8.
The feet and legs are controlled by "LT-FootController" and "RT-FootController" (names may differ slightly from application to application Lightwave, 3DS MAX, C4D, Maya)

There are two 'neck' bones, a 'head' bone and a 'lower beak' bone.
There are 31 Morph targets.
-The 'Mouth' and phonemes are controlled by 9 Morph targets located when you select the mesh and go to "Object" => "Properties" => "Deform.(Lightwave)
-The 'Mouth' and phonemes are controlled by 10 Morph targets located when you select the EGF mesh and go to 'Modify' => 'Morpher'. (MAX)
-Use the Blend Window in Maya
The wings are controlled by 3 bones each
and have 11 Morph positions, including flapping and folded positions

The Tail spread is controlled via Morph target TailClosed, the Tail bone controls position and rotation.
The eyes have several morph targets:

The toes are controlled by 12 bones on each foot.
To fold the wings use the morphs noted above.
But if you have positioned the wings by moving the bones, AND you try to use morph targets to fold them, you WILL have some pretty weird distortions that will freak you out.
Don't panic, the solution is to 'zero' out your wing bone positions, as or just before you apply the 'Morph' targets.
-----------
The model is made hi resolution by using Sub-Patching, Hypernurbs, etc. so the actual geometry is much less than the rendered geometry.

Lightwave (Native Format):
Dove:
Real Geometry: Olive Branch: Ground:
31530 vertices 518 verticies 8 verticies
18534 polygons 507 polygons 6 polygons
--------------------------
32054 verticies - Total
19093 polygons - Total
* The other formats will have similar but not necessarily the same counts
Units of measurement are in inches/feet
the maps are RGB or greyscale or Normal 72dpi and 200dpi, 2666px X 2666px

In the interest of full disclosure:
The above models have been created in older versions of the various software packages. In this case Lightwave 8.5, 3DS Max 2008, and C4D r13, in order to have the largest possible appeal.
During the Checkmate inspection cycle, it was discovered that even thought the models got a complete clean bill of health from the inspection plugins for both Max 2008 and C4D r13, some overlapping polygons were discovered in the most recent versions of the inspection software for the latest versions of Max and C4D.
Rest assured that this in no way effects the functionality or operation of these models and their rigs in any newer versions of their respective applications.
Commercial Usage
?
Content generally available for advertising, promotional, merchandising, or other commercial uses
Best Price Guarantee
?
Found this item somewhere else at a lower price? We'll match it. More details here.
Individual License Included
|