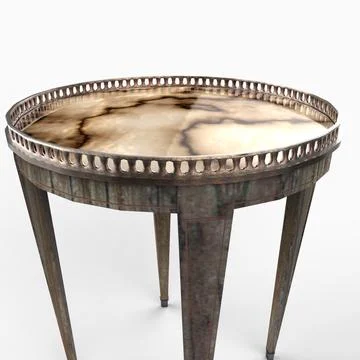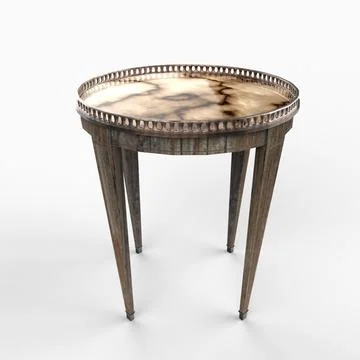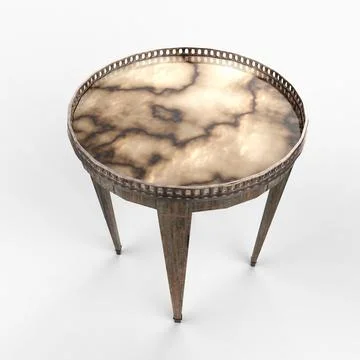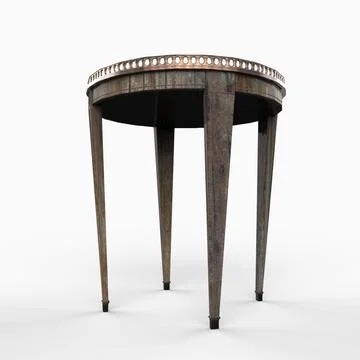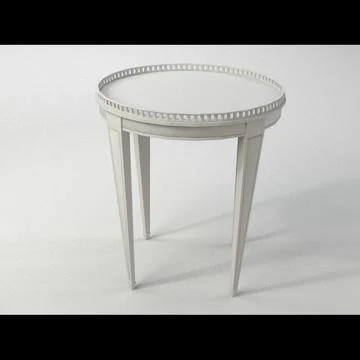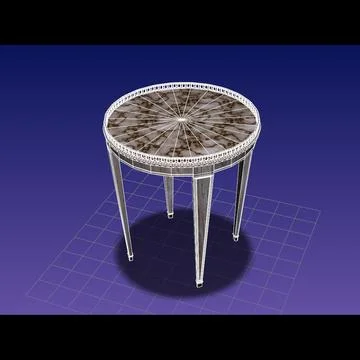 Description:
DescriptionFrench furniture comprises both the most sophisticated furniture made in Paris for king and court, aristocrats and rich upper bourgeoisie, on the one hand, and French provincial furniture made in the provincial cities and towns many of which, like Lyon and Liege,

retained cultural identities distinct from the metropolis. There was also a conservative artisanal rural tradition of French country furniture which remained unbroken until the advent of the railroads in the mid-nineteenth century.A table is a form of furniture composed of a surface supported by a base, usually four legs. It is often used to hold objects or food at a convenient or comfortable height when sitting. Generic tables are typically meant for combined use with chairs. Unlike many earlier table designs, today"s tables usually do not have drawers. A table specifically intended for working is a desk. Some tables have hinged extensions of the table top called drop leaves, while others can be extended with removable sections called leaves. (Wiki) TextureTexture and color maps are included. HistorySome very early tables were made and used by the Egyptians, and were little more than metal or stone platforms used to keep objects off the floor. They were not used for seating people. Food was put on large plates deposed on a pedestal for eating. The Egyptians made use of various small tables and elevated playing boards. The Chinese also created very early tables in order to pursue the arts of writing and painting.The Greeks and Romans made more frequent use of tables, notably for eating, although Greek tables were pushed under a bed after use. The Greeks invented a piece of furniture very similar to the gueridon. Tables were made of marble or wood and metal (typically bronze or silver alloys). Later, the larger rectangular tables were made of separate platforms and pillars. The Romans also introduced a large, semicircular table to Italy, the mensa lunata.Furniture during the middle Ages is not as well-known as that of earlier or later periods, and most sources show the types used by the nobility. In the Eastern Roman Empire, tables were made of metal or wood, usually with four feet and frequently linked by x-shaped stretchers. Tables for eating were large and often round or semicircular. A combination of a small round table and a lectern seemed very popular as a writing table. In Western Europe, the invasions and internecine wars caused most of the knowledge inherited from the classical era to be lost. As a result of the necessary movability, most tables were simple trestle tables, although small round tables made from joinery reappeared during the 15th century and onward. In the Gothic era, the chest (furniture) became widespread and was often used as a table.Refectory tables first appeared at least as early as the 16th century, as an evolution of the trestle table; these tables were typically quite long and capable of supporting a sizeable banquet in the great hall or other reception room of a castle. (Wiki)
Commercial Usage
?
Content generally available for advertising, promotional, merchandising, or other commercial uses
Best Price Guarantee
?
Found this item somewhere else at a lower price? We'll match it. More details here.
Individual License Included
|