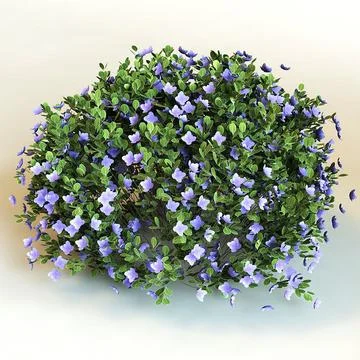 Description:
Super Discount!!!
Shrubs collection vol6 is a versatile set of 80 high quality models to add more details and realism to your outdoor rendering projects.
Models possible to use in any project.
Includes six collections.

If purchased individually: $1,970.00
Collection price: $690.00
You save: $1280.00!!!

Plants:
1 Schefflera arboricola
2 Raphiolepis indica
3 Pentas lanceolata
4 Irora petite (3 various models)
5 Ihora
6 Duranta erecta (3 various models)
7 Conocapus electrus sericeus(3 various models)
8 Chrysobalanus icaco(2 various models)
9 Bush
10 Bush V2 (3 various models)
11 Alphenia Zerumbet (3 various models)
12 Daniella Tasmanica (3 various models)
13 Liriope Muscari Monroe White
14 Pennisetum alopecuroides Hameln
15 Perovskia ATriplicifolia
16 Philadelphus X Virginalis Natchez
17 Philiodendron bipinnatifidum
18 Rhododendron Purple Gem
19 Tripsacum dactyloides Dwarf(3 various models)
20 Yucca Filamentosa
21 Buxus Microphylla Green Beauty(3 various models)
22 Euonym us fortunei Harlequim (2 various models)
23 Festuca Amethystina
24 Ilex Crenata (2 various models)
25 Juniperus Chinensis Gold Coast(3 various models)
26 Juniperus Horizontalis Blue Chip (3 various models)
27 Juniperus Virginiana Silver Spreader
28 Thuja Occidentalis Elegantissima (3 various models)
29 Caryopteris x clandonensis "Dark_Knight"
30 Clethra alnifolia "Hummingbird"
31 Deutzia gracilis
32 Deutzia gracilis "Nikko"
33 Deutzia scabra
34 Hydrangea arborescens "Annabelle"
35 Hydrangea macrophylla "Mariesii Variegata"
36 Ilex verticillata "Jim Dandy"
37 Ilex verticillata
38 Itea virginica "Henrys Garnet"
39 Kolkwitzia amabilis
40 Spirea x bumalda "Anthony Waterer"
41 Spirea japonica "Little Princess"
42 Syringa petula "Miss Kim"
43 Ilex glabra "Compacta"
44 Ilex glabra "Shamrock"
45 Ilex glabra
46 Juniperus chinensis "Hetzii Glauca"
47 Pieris japonica "Valley Valentine"
48 Vibumum rhytidophyllum "Cree"
49 Vibumum rhytidophyllum "Cree" V2
50 Athyrium niponicum "Burgundy Lace"
51 Athyrium niponicum "Pictum"
52 New England Warm Season Grass
53 MeadowMix
54 Miscanthus sinensis "Purpurascens"
55 Panicum virgatum "Heavy Metal"

Originally modelled in 3ds max 8. Final images rendered with vray.
The 3ds max zip file contains standard materials scene.
*********************************
Features:
- High quality polygonal model - correctly scaled accurate representation of the original objects.
- Model resolutions are optimized for polygon efficiency.
- All colors can be easily modified.
- Model is fully textured with all materials applied.
- All textures and materials are included and mapped in every format.
- Max models grouped for easy selection & objects are logically named for ease of scene management.
- No part-name confusion when importing several models into a scene.
- No cleaning up necessary, just drop your models into the scene and start rendering.
- No special plugin needed to open scene.
*********************************
File formats:
- 3ds Max 8
- OBJ (Multi Format)
- 3DS (Multi Format)
- Maya 8
- Lightwave 6
- Cinema 4D R8
- Softimage XSI 5.x
Every model has been checked with the appropriate software.
*********************************

Hope you like it!
Also check out my other models, just click on my user name to see complete gallery.
3d_molier - 2009
Commercial Usage
?
Content generally available for advertising, promotional, merchandising, or other commercial uses
Best Price Guarantee
?
Found this item somewhere else at a lower price? We'll match it. More details here.
Individual License Included
|