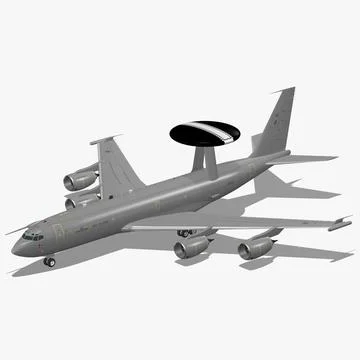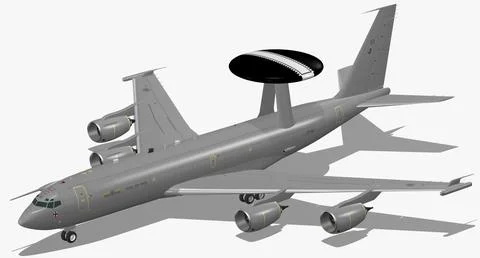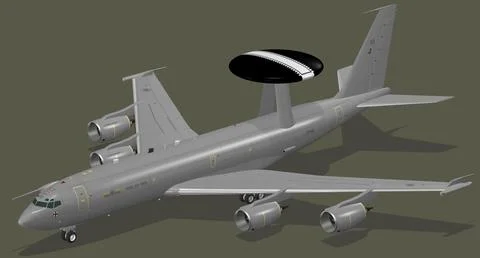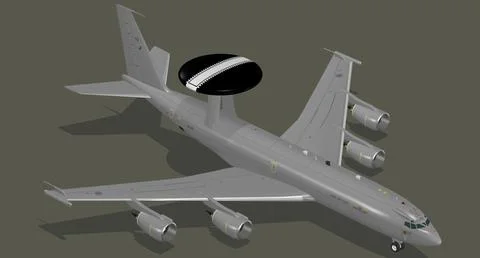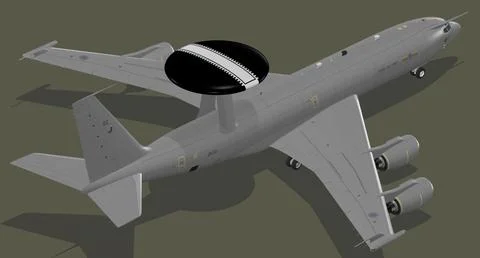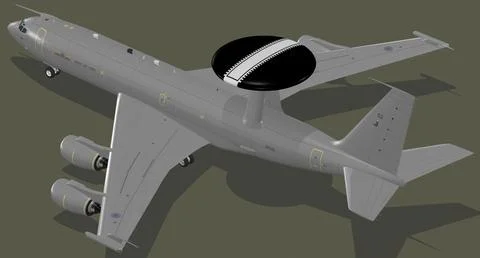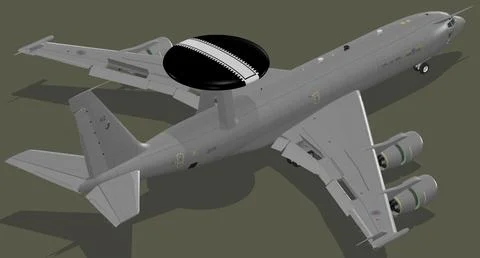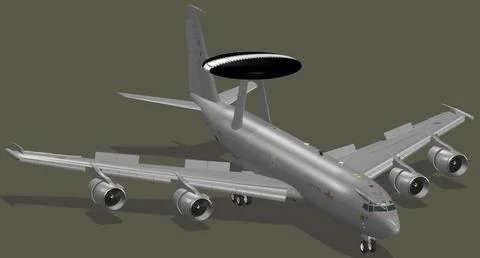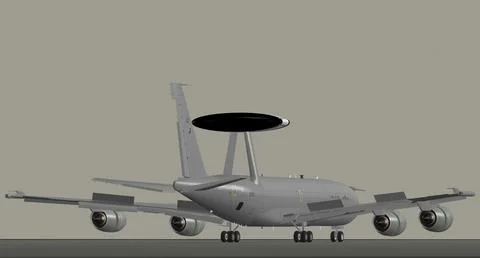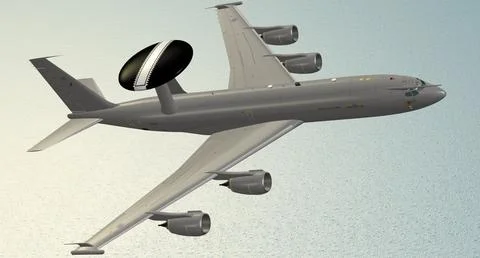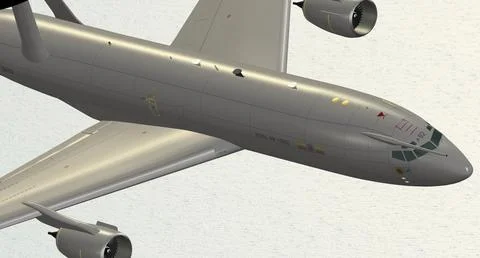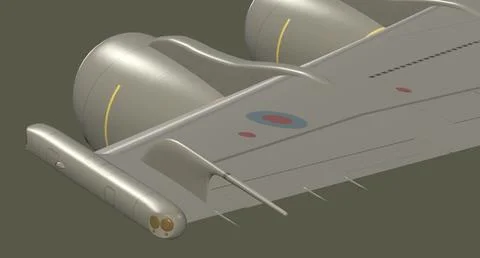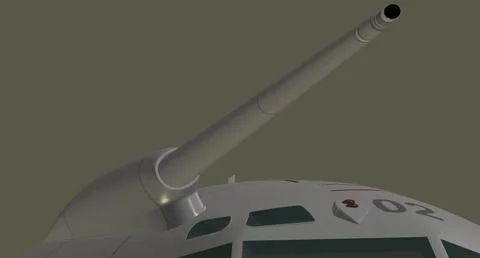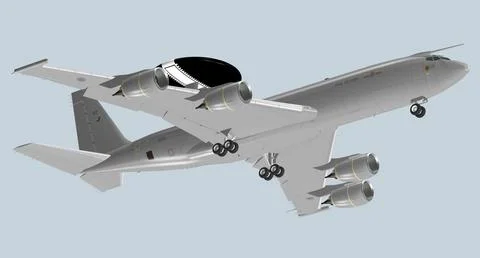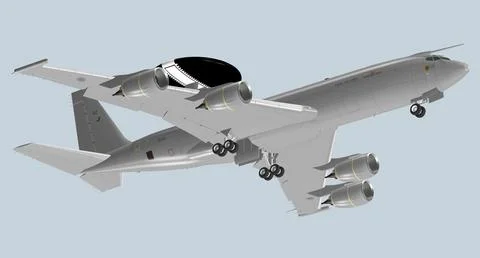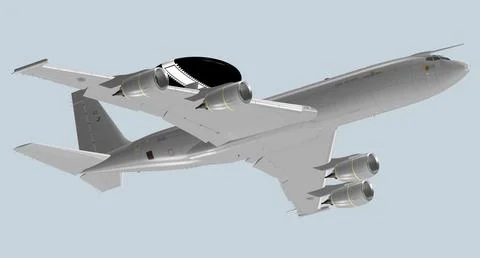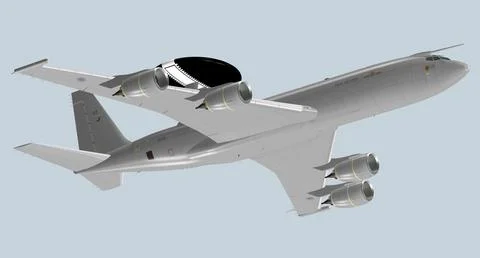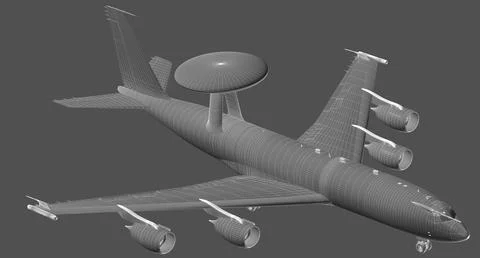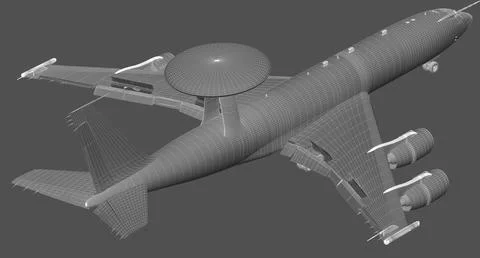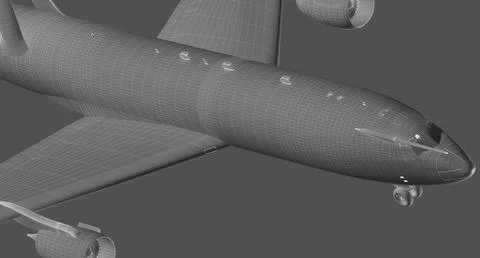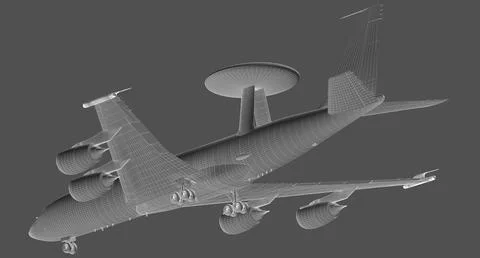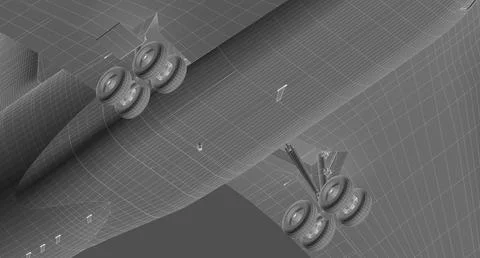 Beschreibung:
- Detailed 3D model of the E-3D Sentry AEW1. Paint scheme: Royal Air Force (RAF).-

- The model is provided with many parts that can be animated such as radar dome, spoilers, flaps, ailerons, slats, elevators, rudders, landing gear, wheels, landing gear doors, fans and thrust reversers. Model is currently not rigged.-

- Textures are included, applied and mapped so, the model is ready to render.-

- Polygon count for Lightwave, Cinema 4D and Maya files:

Faces: 242475
Vertices: 246042

- The scenes are NOT included. The model is delivered with all its parts in a static position and the landing gear down.-

History
********
The AWACS Role - The AWACS is the world's standard for airborne early warning and control (AEW&C) systems. The 707 AWACS uses combat-proven mission systems to fill the needs of both airborne surveillance and command and control (C2) functions for tactical and air defense forces. This surveillance system includes a flexible, multi-mode radar, which enables AWACS to separate maritime and airborne targets from ground and sea clutter returns that limit other present-day radar. Its radar has a 360-degree view of an area, and at operating altitudes it can detect targets more than 320 kilometers (200 miles) away. AWACS mission equipment can separate, manage and display these targets individually on situational displays. Currently, 66 707 AWACS aircraft, designated the E-3, are in service worldwide with the United States, NATO, Saudi Arabia, France and the United Kingdom. Its value was clearly demonstrated during the Gulf War, and the E-3 is credited as a key to the success of American and allied air forces. Since 1992, E-3 AWACS aircraft have flown more than 5,200 missions over Eastern Europe in support of U.N. resolutions against the former Yugoslavia.
The E-3D is the production aircraft for the Royal Air Force with CFM56 engines and British modifications designated Sentry AEW1.-
3D-Modell
E-3D Sentry Aew1 Royal Air Force
Artikel-Identifikation:
90908551
Editorielle Nutzung
?
Inhalte, die berichtenswert oder von allgemeinem öffentlichem Interesse sind und nicht für Werbung, Promotion, Merchandising oder andere kommerzielle Zwecke freigegeben sind.
Bestpreisgarantie
?
Du hast diesen Artikel woanders zu einem niedrigeren Preis gefunden? Wir passen unseren an. Mehr Details hier.
Individual License Inbegriffen
|