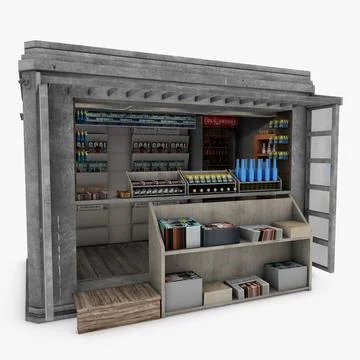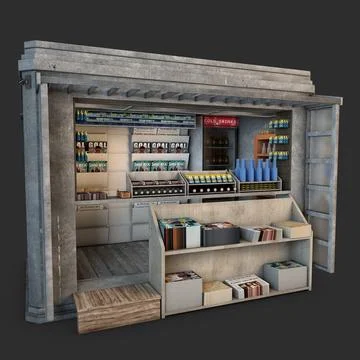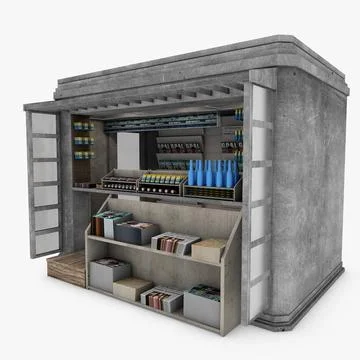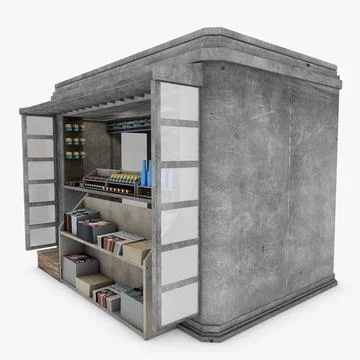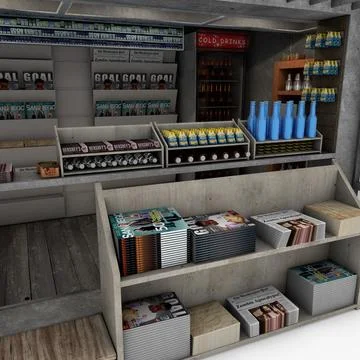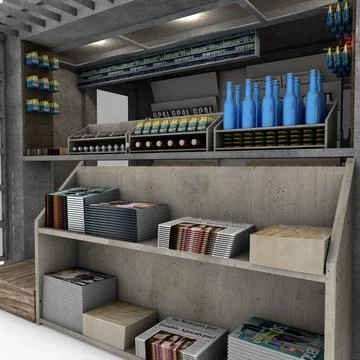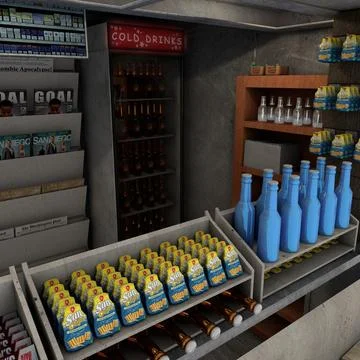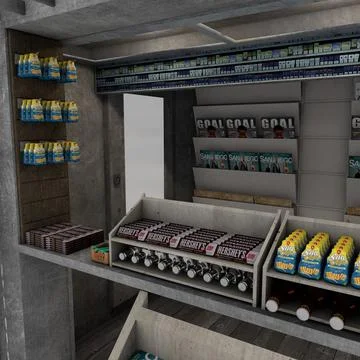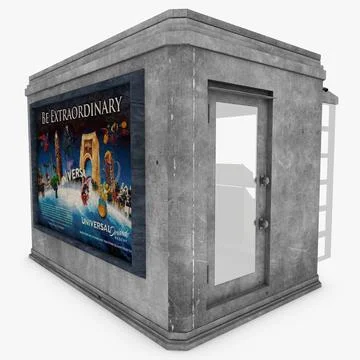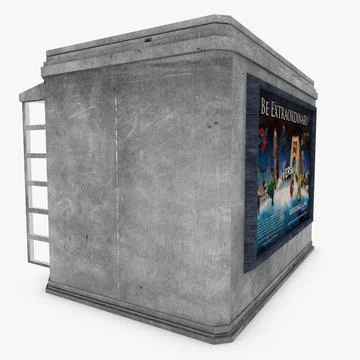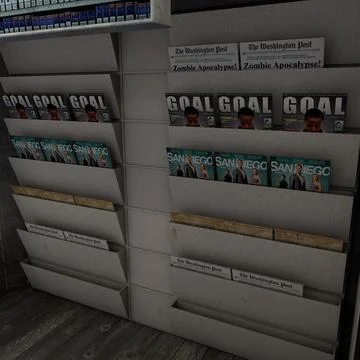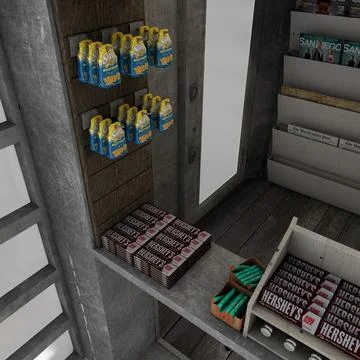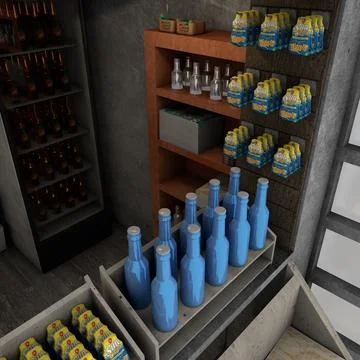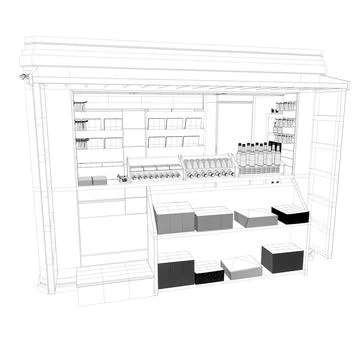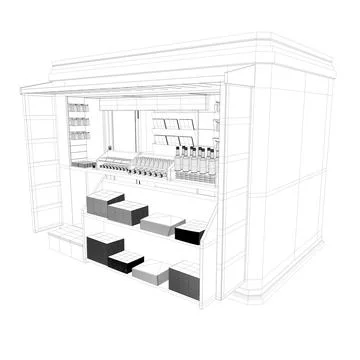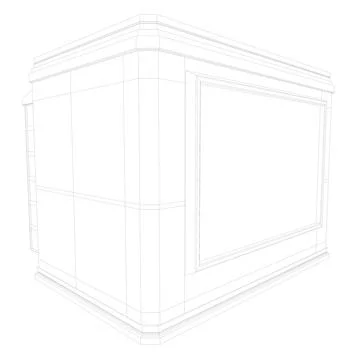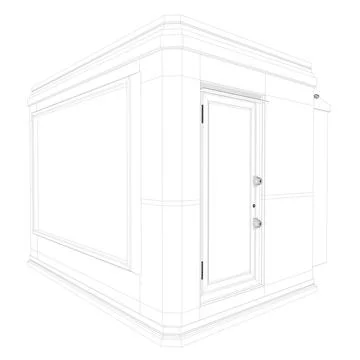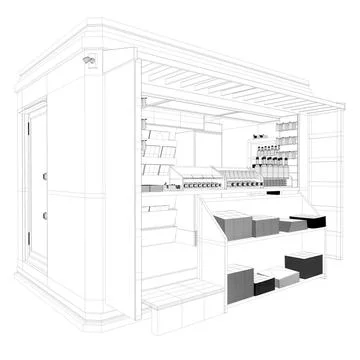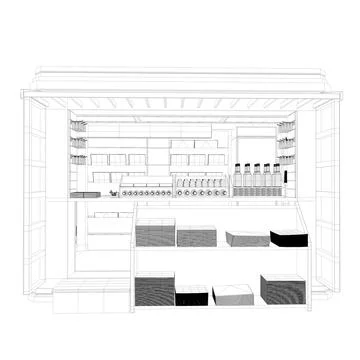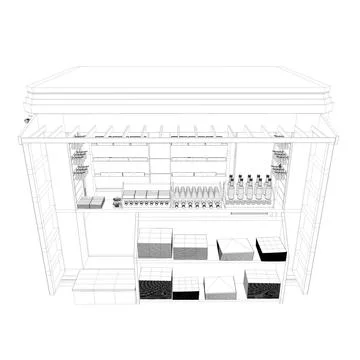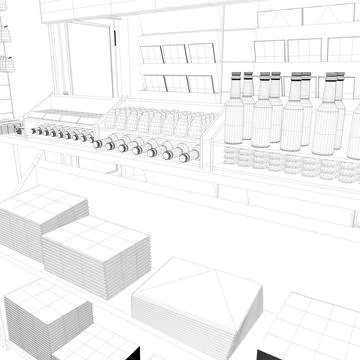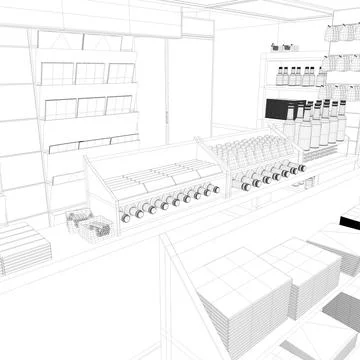 Beschreibung:
High quality and high resolution 3D model of a newsstand that can be found in big cities like New York, Istanbul and London. Due to the highly detailed nature of the model on Cinema 4D version will available. Cloner Object used to duplicate objects on the scene with performance friendly render instances option. All visible objects are actual 3D models. It's not just a box mapped with the photos of a newsstand like the other models out there on the market. You'll get what you see on the renders. Quality and detail guaranteed.

|| 3D Model of a High Resolution Newsstand ||
- File Format: Cinema 4D R13
- Render Engine: Advanced Render

|| Mesh ||
- Polygons: 368557
- Objects: 1067
- Geometry: Ngons Used
- MoGraph Cloners Used

|| Textures ||
- Changes between 3000 pixels wide to 1024 pixels wide
- Seamlessly painted custom texture

|| UV Layout ||
- All UVs laid out on bitmap textured objects
- No Uvs laid out on objects with procedural materials (glass parts and bottles)

|| Render ||
- Render engine used: Advanced Render Module
- Best Anti Aliasing With Sinc
- Render Resolution: 1600 x 1600 pixels
Artikel-Identifikation:
90923852
Kommerzielle Nutzung
?
Inhalt allgemein verfügbar für Werbung, Promotionen, Merchandising oder andere kommerzielle Nutzungen.
Bestpreisgarantie
?
Du hast diesen Artikel woanders zu einem niedrigeren Preis gefunden? Wir passen unseren an. Mehr Details hier.
Individual License Inbegriffen
|