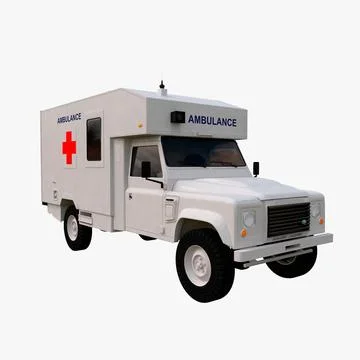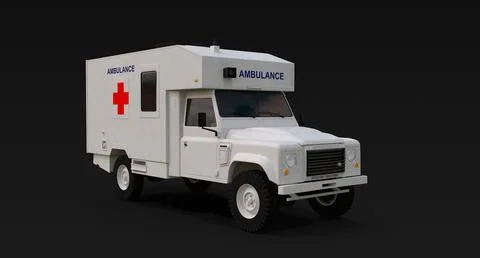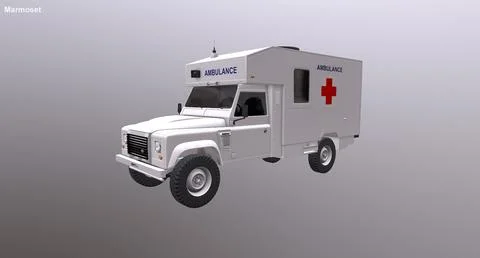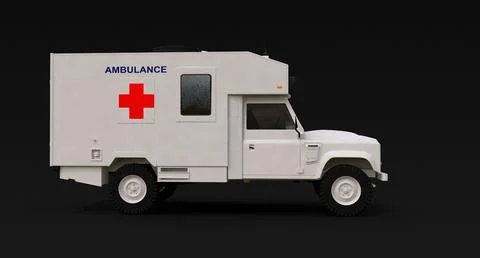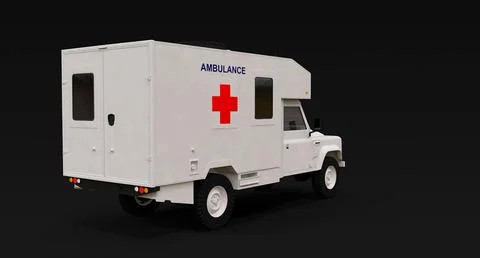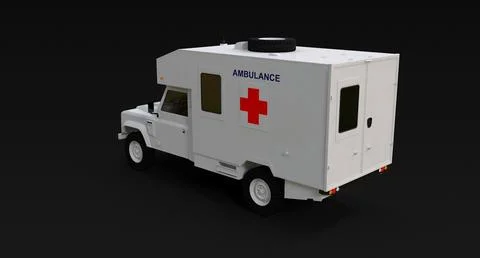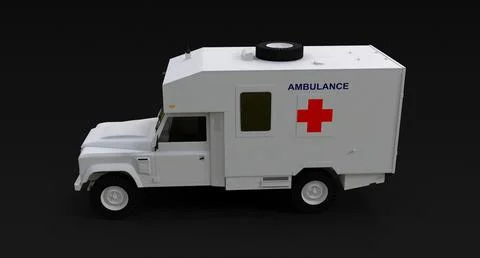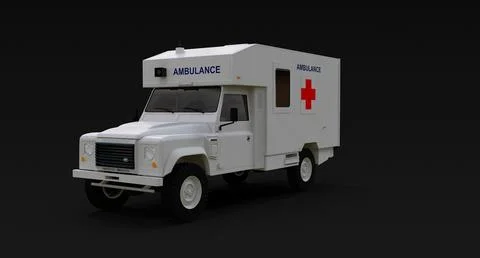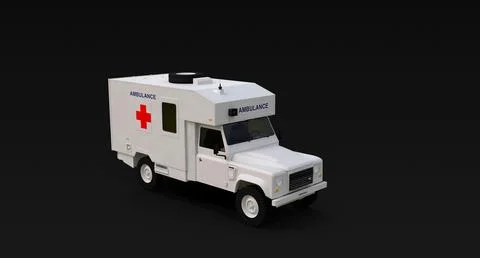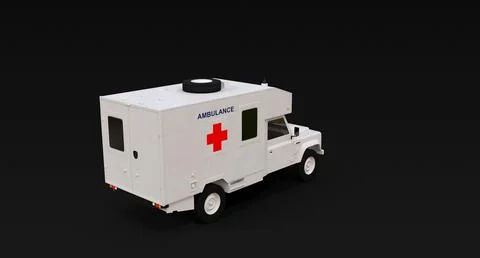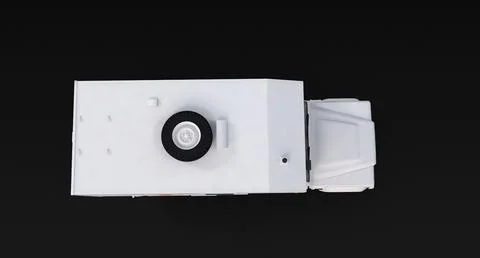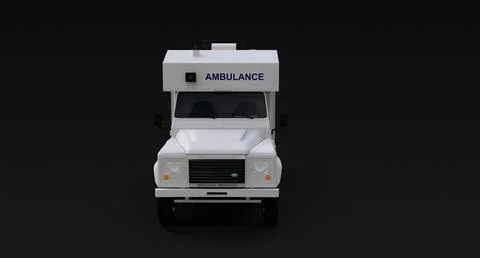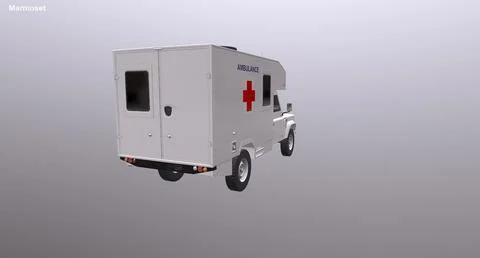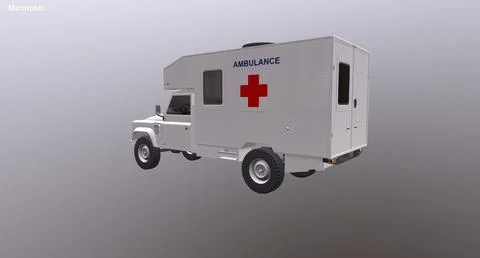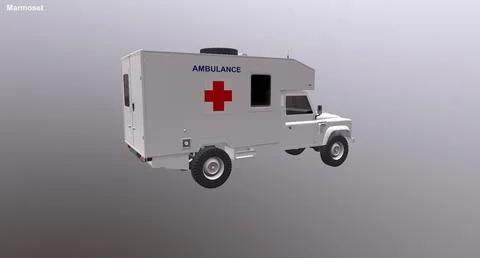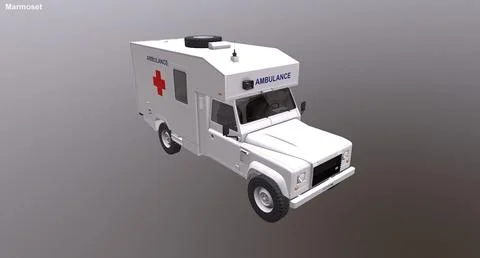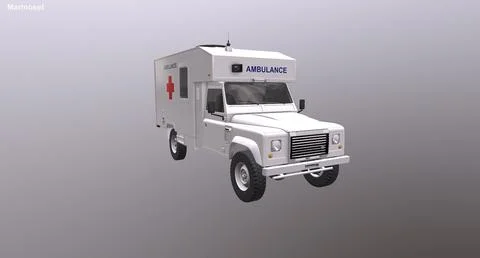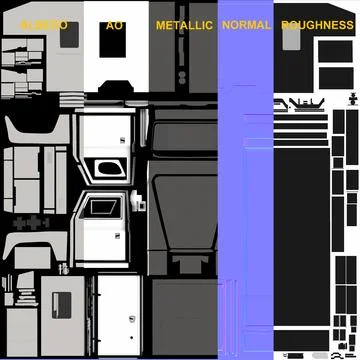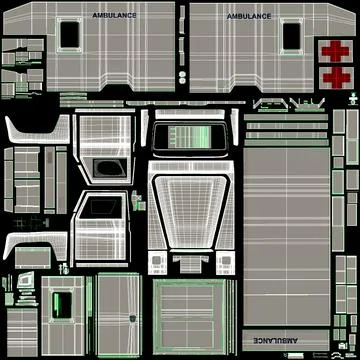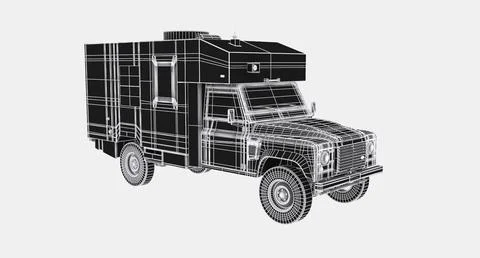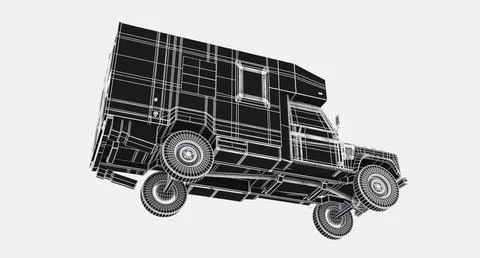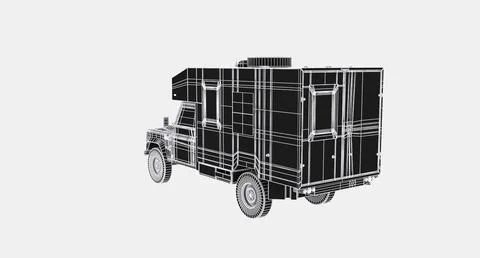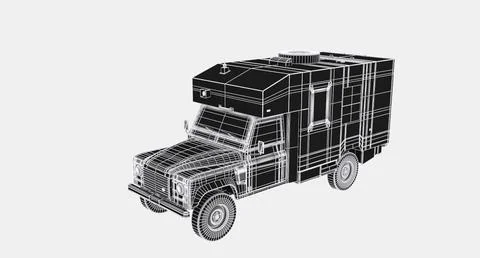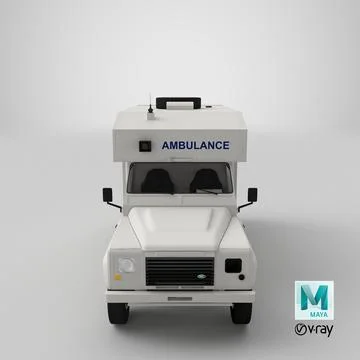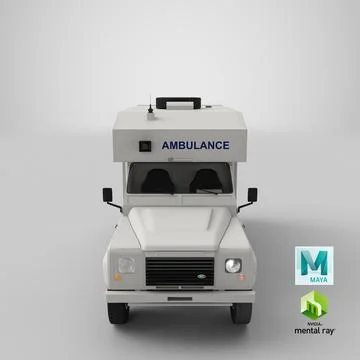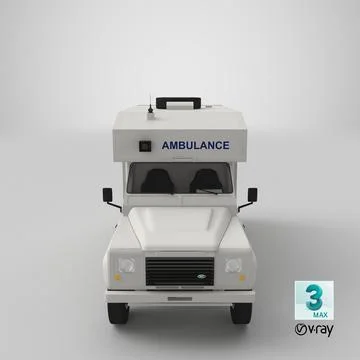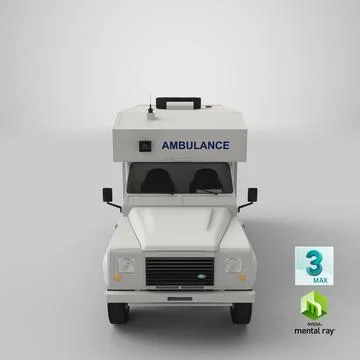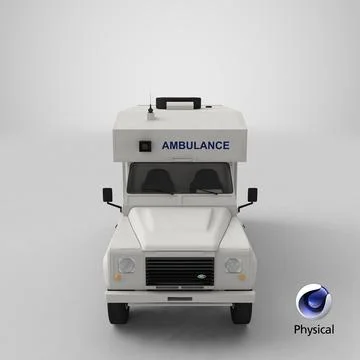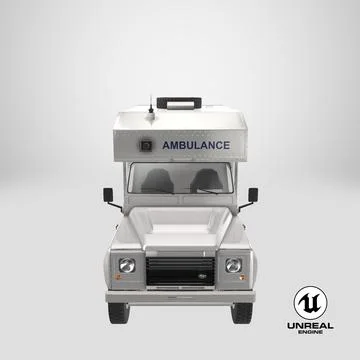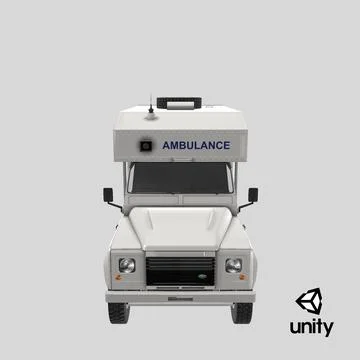 Beschreibung:
This is a model of a Land Rover Defender White Ambulance.

* Originally created with 3ds Max 2012

|| SPECS ||


* This is model for PBR engines, not intended for subdivision
* This model contains 110 separate objects
* This model contains 80307 polygons
* This product includes 3ds Max 2012 versions for V-Ray (separate downloads) and mental ray (no additional plug in needed, separate download)
* This model contains 99% 4 sided polygons and no Ngons.

Thumbnails Scene Totals:

Scene Totals:
Objects: 111
Shapes: 0
Cameras: 1
Lights: 5
Helpers: 2
Space Warps: 0
Total: 119

Mesh Totals:

Verts: 84429
Faces: 80309

|| TEXTURES ||


Specular Workflow maps:
4096 x 4096 x9 PNG format

PBR maps included:

- Albedo
- Roughness
- Metallic
- Normal Map
- Refract
- AO

4096x4096 PNG format each.

|| GENERAL ||

* Model is built to real-world scale
* Units used: Centimeters. Object is 525 cm long.
* Scene objects are organized by layers and groups

|| ADDITIONAL NOTES ||

* .3ds and fbx file format does not have textures/materials applied and will not render like the preview images.
* Modeling based on photos available on Google and manufacturer blueprints.
3D-Modell
Land Rover Defender White Ambulance
Artikel-Identifikation:
90944461
Editorielle Nutzung
?
Inhalte, die berichtenswert oder von allgemeinem öffentlichem Interesse sind und nicht für Werbung, Promotion, Merchandising oder andere kommerzielle Zwecke freigegeben sind.
Bestpreisgarantie
?
Du hast diesen Artikel woanders zu einem niedrigeren Preis gefunden? Wir passen unseren an. Mehr Details hier.
Individual License Inbegriffen
|