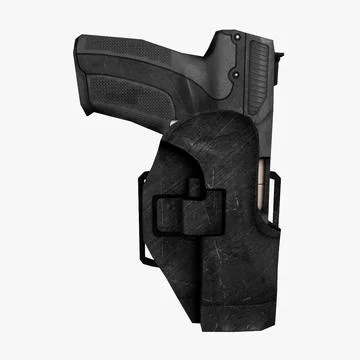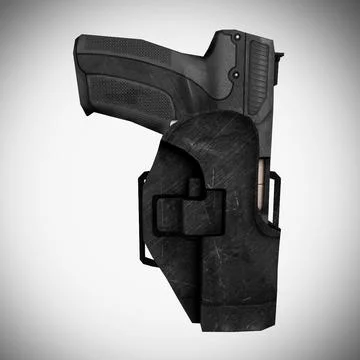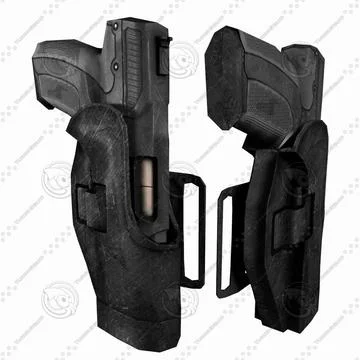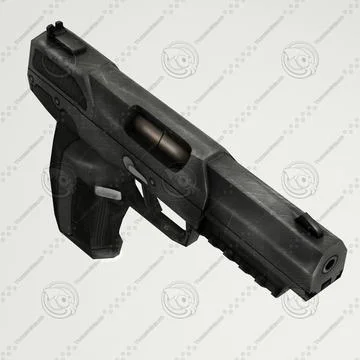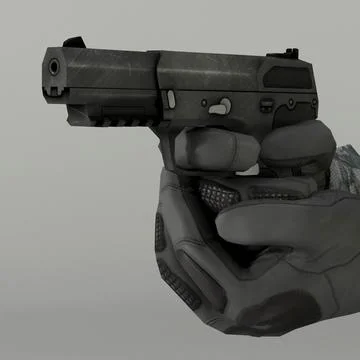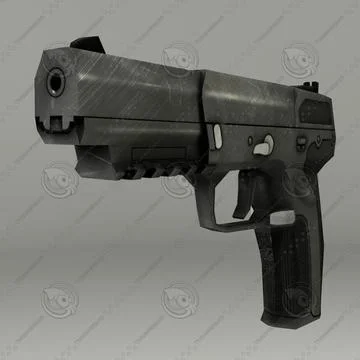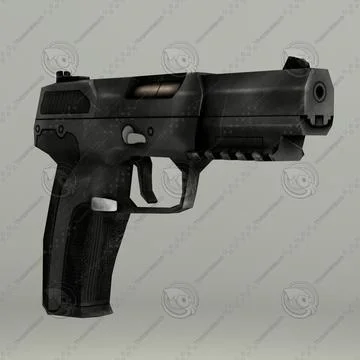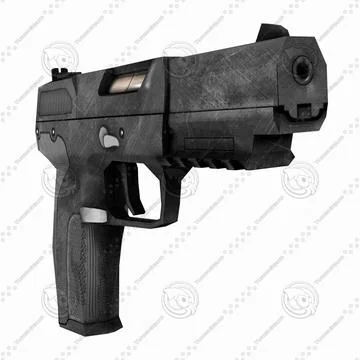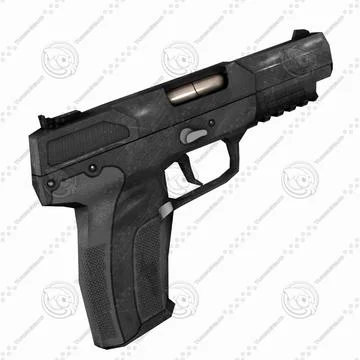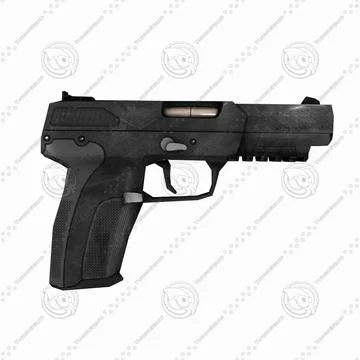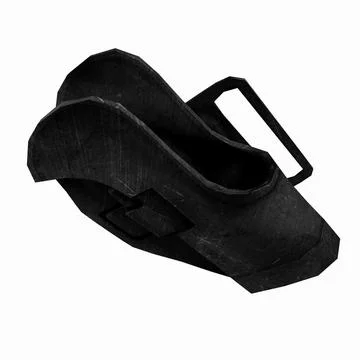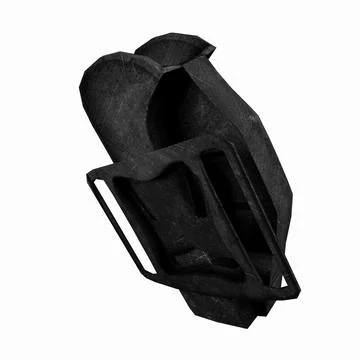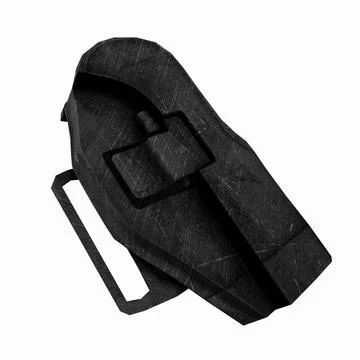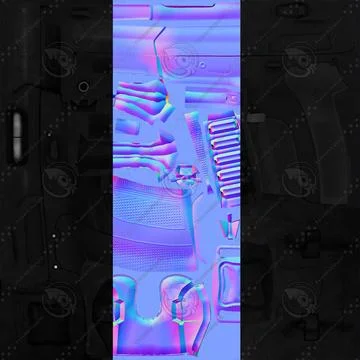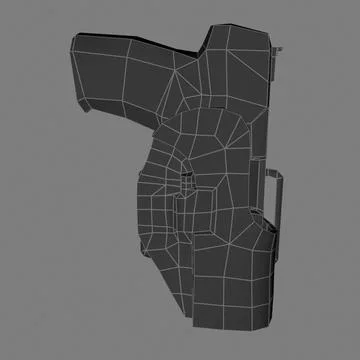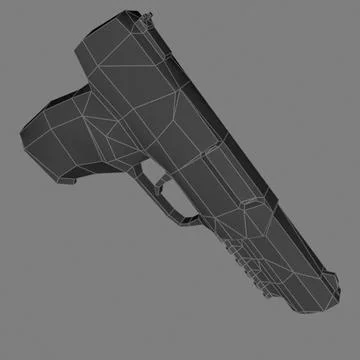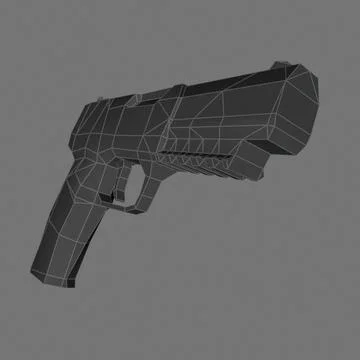 Beschreibung:
Low poly 3d model Five-seveN semi-automatic pistol and holster.
Textures size: 2048p

The FN Five-seven, trademarked as the Five-seveN, is a semi-automatic pistol designed and manufactured by FN Herstal in Belgium. The pistol is named for its 5.7-mm (.224 in) bullet diameter, and the trademark capitalization style is intended to emphasize the manufacturer's initialsFN.

Sales of the Five-seven were originally restricted by FN to military and law enforcement customers, but since 2004, the pistol has also been offered to civilian shooters for personal protection, target shooting, and similar uses. Although offered only with sporting ammunition, the Five-seven's introduction to civilian shooters was met with vocal opposition from gun control organizations such as the Brady Campaign, and the pistol has been subject to ongoing controversy in the United States.

The Five-seven is currently in service with military and police forces in over 40 nations, such as Canada, France, Greece, India, Poland, Spain, and the United States. In the United States, the Five-seven is in use with numerous law enforcement agencies, including the U.S. Secret Service. In the years since the pistol's introduction to the civilian market in the United States, it has also become increasingly popular with civilian shooters.
The Five-seven pistol and its 5.728mm ammunition were developed by FN Herstal in response to NATO requests for a replacement for the 919mm Parabellum cartridge and associated pistols and submachine guns. NATO called for two types of weapons chambered for a new cartridgeone a shoulder-fired weapon, and the other a handheld weapon. According to NATO, these new weapons, termed personal defense weapons (PDWs), were to provide "personal protection in last-resort situations when the user is directly endangered by the enemy In 1989, NATO published document D/296

********************************

Hope you like it!
To look at all my collection, just click on my user name to see complete gallery.
CG ARTStudio - 2012
3D-Modell
Five-Seven Semi-Automatic Pistol And Holster
Artikel-Identifikation:
91386772
Kommerzielle Nutzung
?
Inhalt allgemein verfügbar für Werbung, Promotionen, Merchandising oder andere kommerzielle Nutzungen.
Bestpreisgarantie
?
Du hast diesen Artikel woanders zu einem niedrigeren Preis gefunden? Wir passen unseren an. Mehr Details hier.
Individual License Inbegriffen
|