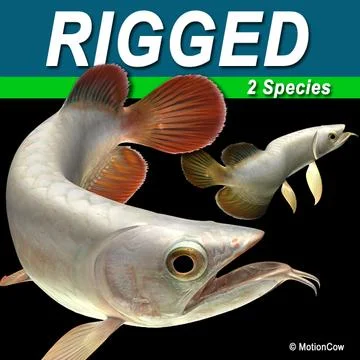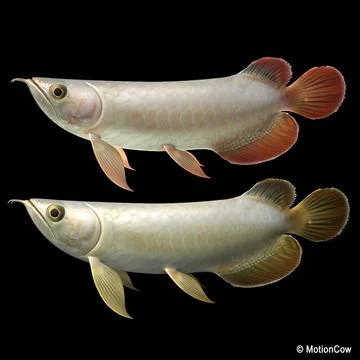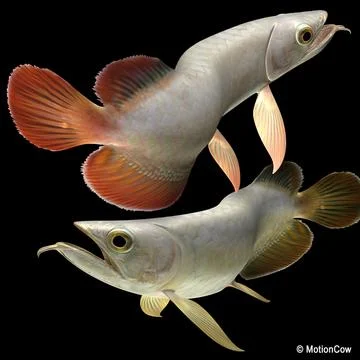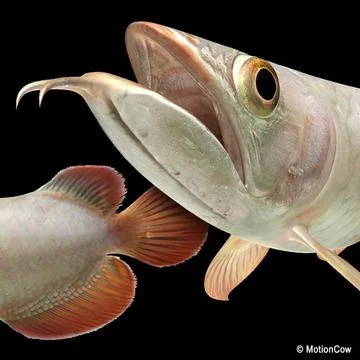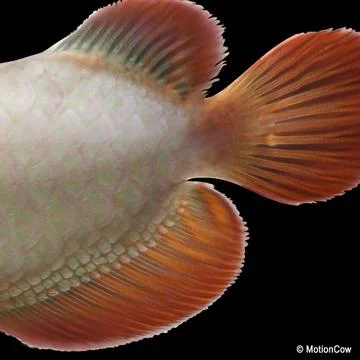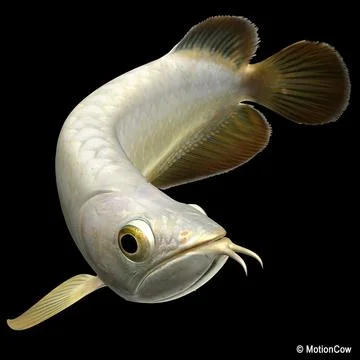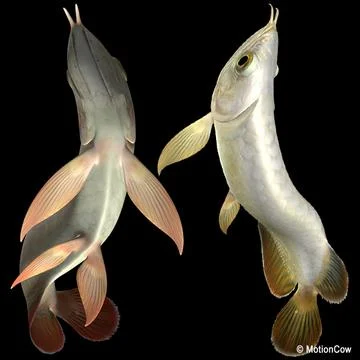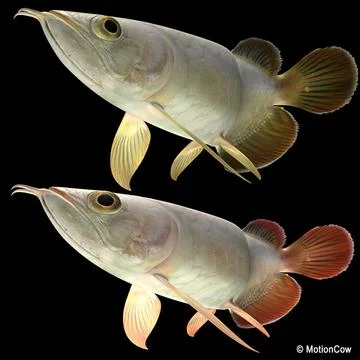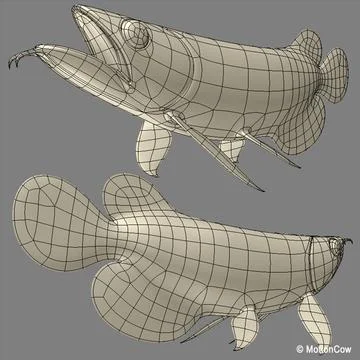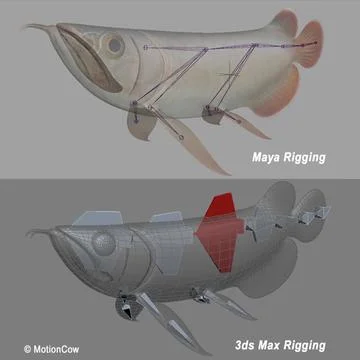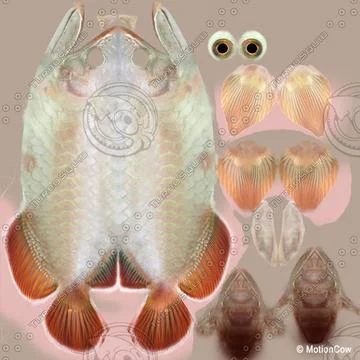 Beschreibung:
2 Photo Realistic Arowana Fish ( Red Tail & Silver Species ).
Fully Rigged & Ready to Animate.

Features:
==========================================

1. Fully rigged to do all kinds of actions.
2. Two colors included ( Red Tail & Silver species )
3. Optimized & clean model topology that can be further subdivided for high detailed rendering.*
4. Fully textured and materials applied.
5. High resolution UV texture map of 4096 x 4096.
6. Mouth opening, eyeball movements, Gills opening controlled by morph targets, set-up appropriately in all 3D applications.

*The original model is smoothened using TurboSmooth/MeshSmooth in Max, PolySmoothFace in Maya, Subpatch in XSI & Lightwave, and HyperNurbs in C4D, which renders exactly like the preview images, and yet preserving the original low mesh density like the wireframe preview.

The user only need to crank up the subdivision to get a high poly & detail mesh for rendering, OR crank down the subdivision for a low poly mesh while animating.
==========================================

No special plugins needed.
Just load and animate!

All formats are tested in their respective 3D applications, re-worked if necessary to ensure compatibility.

MotionCow is the publisher of high quality photorealistic 3D Models & we proudly stand behind all our products.
Pls do not hesitate to contact us if you need help with our models.

MotionCow
Artikel-Identifikation:
91435719
Kommerzielle Nutzung
?
Inhalt allgemein verfügbar für Werbung, Promotionen, Merchandising oder andere kommerzielle Nutzungen.
Bestpreisgarantie
?
Du hast diesen Artikel woanders zu einem niedrigeren Preis gefunden? Wir passen unseren an. Mehr Details hier.
Individual License Inbegriffen
|