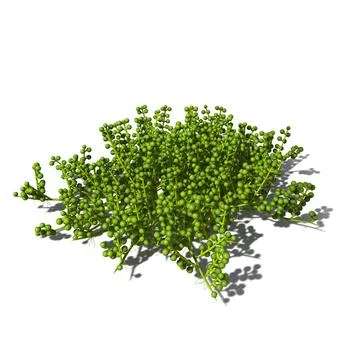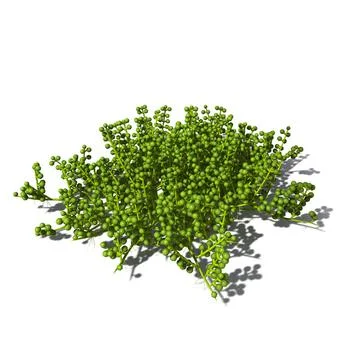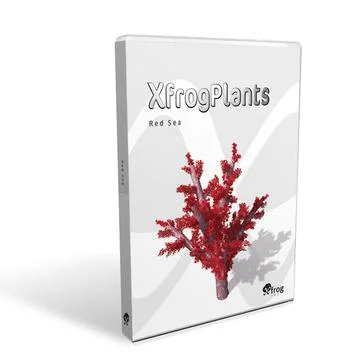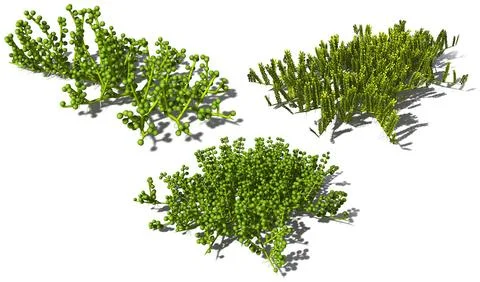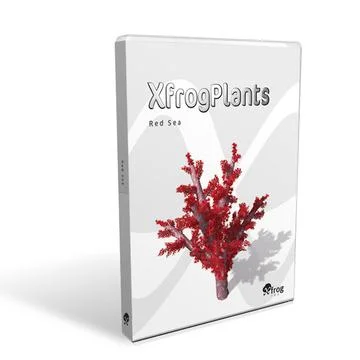 Beschreibung:
---- PLEASE NOTE: .XFR files are also included with all file
---- format zips, so you can edit them with Xfrog Software if
---- you wish.

Grape Caulerpa (Caulerpa racemosa)
Alga

Clade: Chlorophyta (green algae)
Depth: 0 to 35 m.
Distribution : tropical
Environment : all kind of habitats, form tidal pools to reef slopes
Climate : warm waters

Notes :
This edible alga inhabits a large number of different habitats within the reef, from tidal pools to the reef slopes of outer reefs. The alga spreads by tiller and forms dense populations, which can be found in almost all tropical areas.

Model 1 specs: 7 centimeters
Model 2 specs: 9 centimeters
Model 3 specs: 6 centimeters
3D-Modell
Xfrogplants Grape Caulerpa
Artikel-Identifikation:
91437823
Kommerzielle Nutzung
?
Inhalt allgemein verfügbar für Werbung, Promotionen, Merchandising oder andere kommerzielle Nutzungen.
Bestpreisgarantie
?
Du hast diesen Artikel woanders zu einem niedrigeren Preis gefunden? Wir passen unseren an. Mehr Details hier.
Individual License Inbegriffen
|