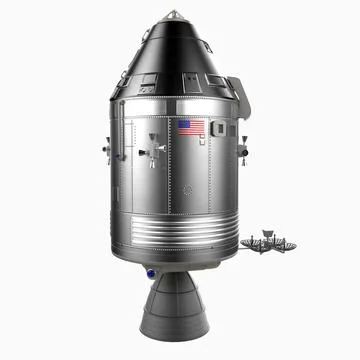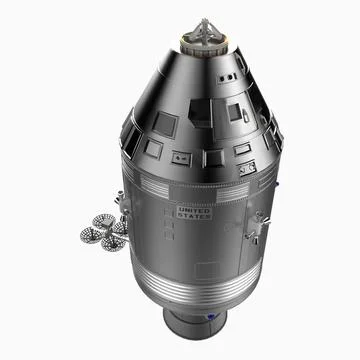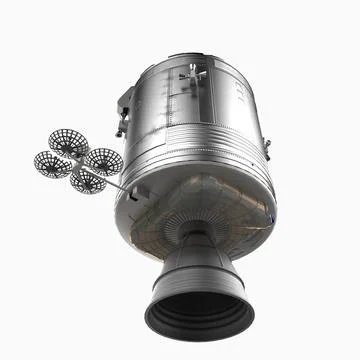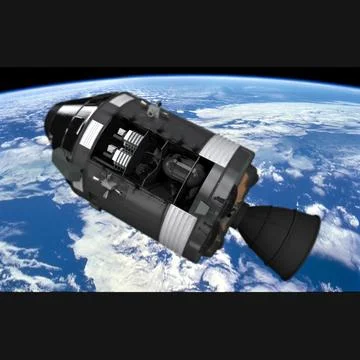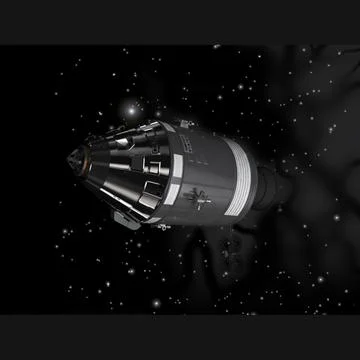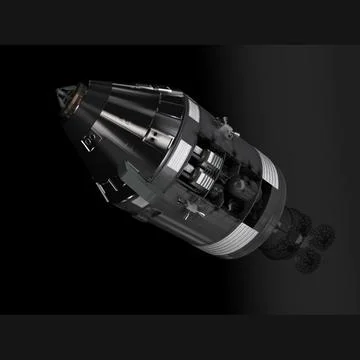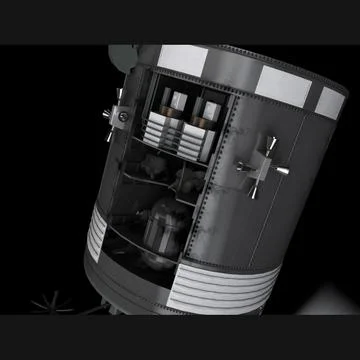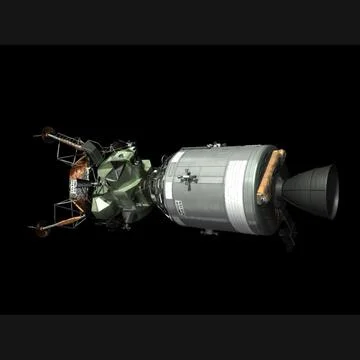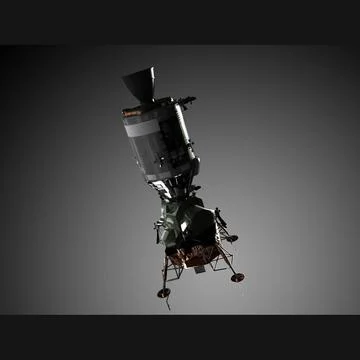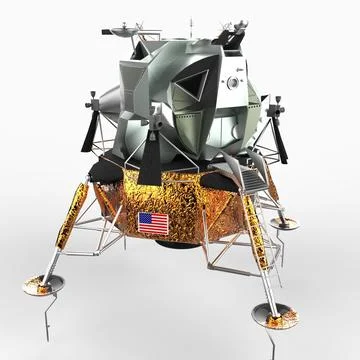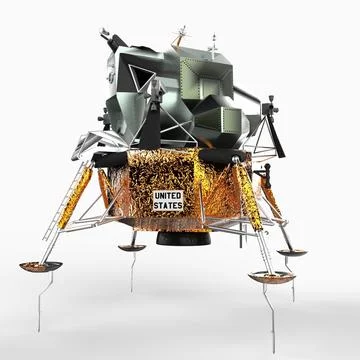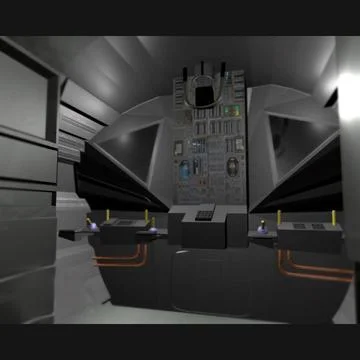 Vergleiche Artikelbeschreibung
Apollo 13 Service And Lunar Modules
<STRONG>Description</STRONG>

A detailed, textured model of the Apollo 13 Service and Lunar Modules,
including damage geometry and textures

<STRONG>Textures</STRONG>
<STRONG></STRONG>
Texture maps to 2048x2048, and photoshop templates are provided so you can
add detail or change them.

<STRONG>History</STRONG>
<STRONG></STRONG>
Apollo 13 was the third manned lunar-landing mission, part of Project
Apollo under NASA in the United States. The crew members were Commander James A.
Lovell, Command Module pilot John L. "Jack" Swigert, and Lunar Module pilot Fred
W. Haise. It launched on April 11, 1970. Two days after the launch, the Apollo
spacecraft was crippled by an explosion, caused by a fault in the oxygen tank.
The explosion damaged the Service Module, resulting in a loss of oxygen and
electrical power. The crew used the Lunar Module as a lifeboat in space. The
command module systems remained functional, but were deactivated to preserve the
vehicle"s capability to reenter Earths atmosphere. Despite great hardship
caused by severe constraints on power, cabin heat, and potable water, the crew
successfully returned to Earth.

3D-Modell
Apollo 13 Service And Lunar Modules
Artikel-Identifikation:
91438933
Kommerzielle Nutzung
?
Inhalt allgemein verfügbar für Werbung, Promotionen, Merchandising oder andere kommerzielle Nutzungen.
Bestpreisgarantie
?
Du hast diesen Artikel woanders zu einem niedrigeren Preis gefunden? Wir passen unseren an. Mehr Details hier.
Individual License Inbegriffen
|