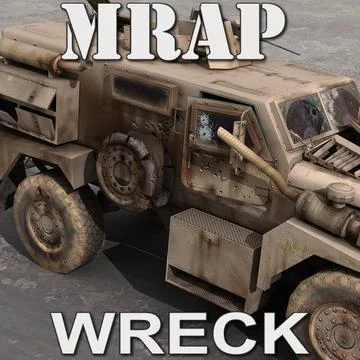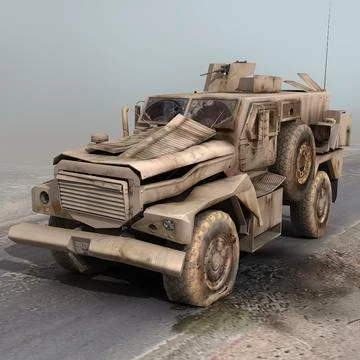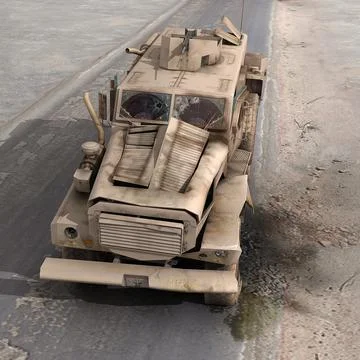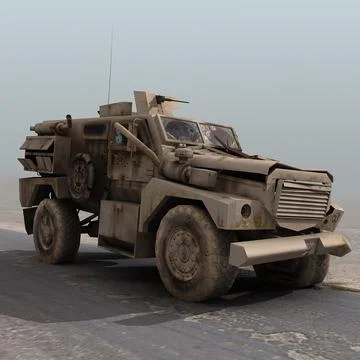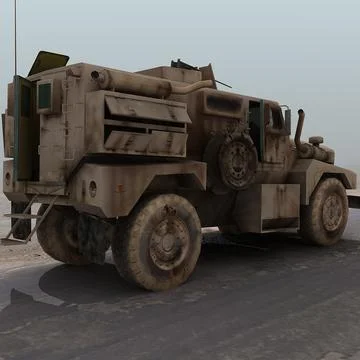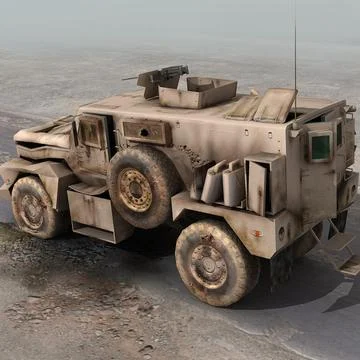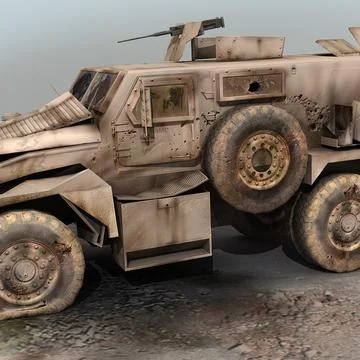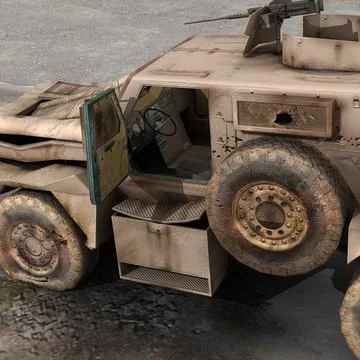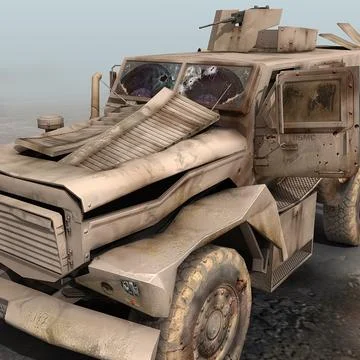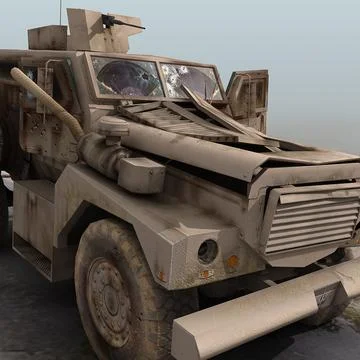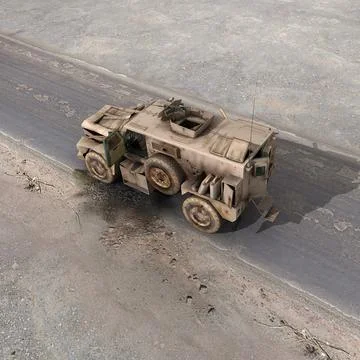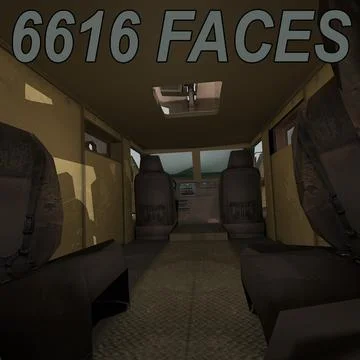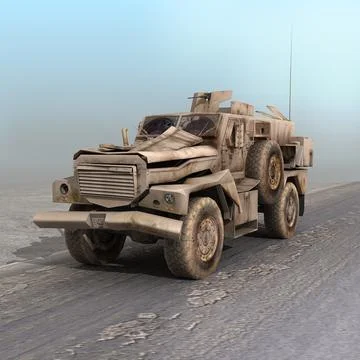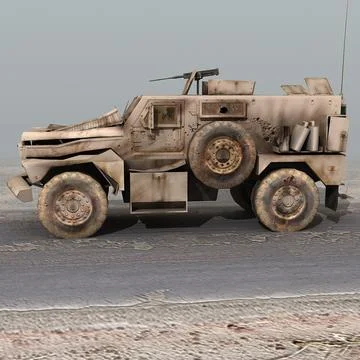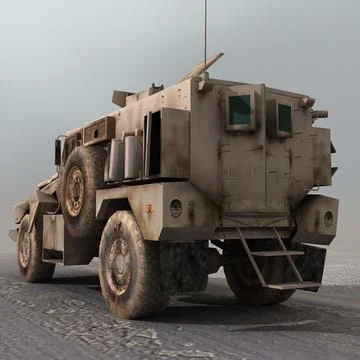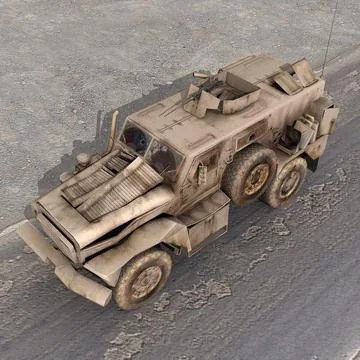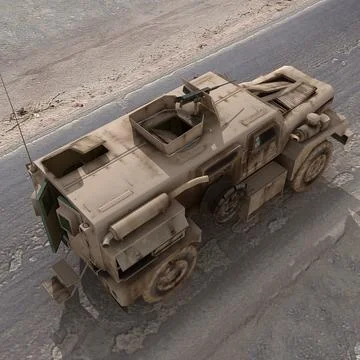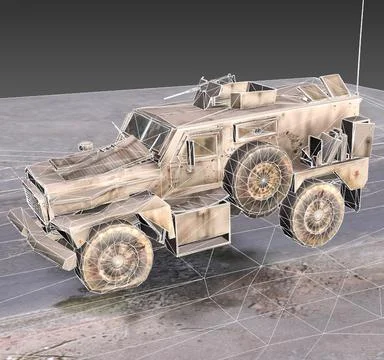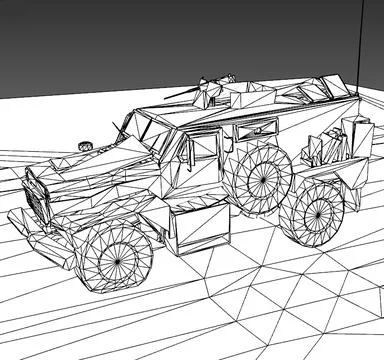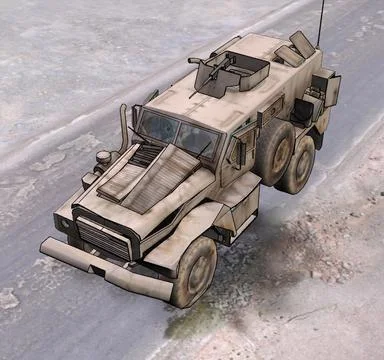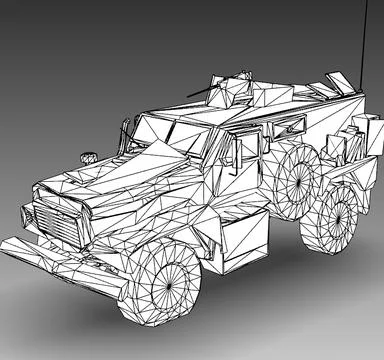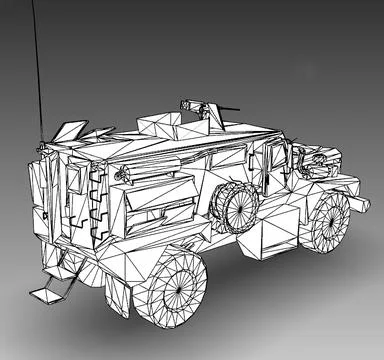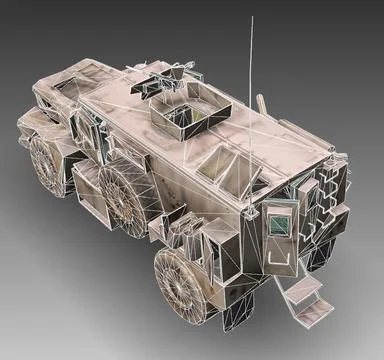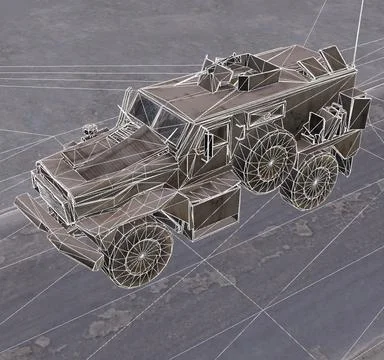 Beschreibung:
Cougar4x4 , MRAP -Mine Resistant Ambush Protected-Truck DESTROYED,(lowpoly model with inside and cabin details )for game engines.(Game-Ready).

Model has many details;Instrument panel,steering wheel,seats,opening doors...You can use this model also for static renders.

Version1 Damaged
Version2 Damaged but intact
Terrain/Street included.

Texture map:2 x 2048x2048
Texture map:256x256 glass
Terrain map:2048x2048

MAX format,included :Version-6- (With standart lights and bump material for terrain),version-8- (with standart light setup,and normal maps,)
Ready to render as preview thumbnails.(Light settings are included only for 3dsMAX format.)

Open flight version tested on creator 4.0

Many other models available in this series; Arab region architecture and elements like:Cars,trucks, Shops, houses, carts, cottages, US military vehicles etc.
Artikel-Identifikation:
91443483
Editorielle Nutzung
?
Inhalte, die berichtenswert oder von allgemeinem öffentlichem Interesse sind und nicht für Werbung, Promotion, Merchandising oder andere kommerzielle Zwecke freigegeben sind.
Bestpreisgarantie
?
Du hast diesen Artikel woanders zu einem niedrigeren Preis gefunden? Wir passen unseren an. Mehr Details hier.
Individual License Inbegriffen
|