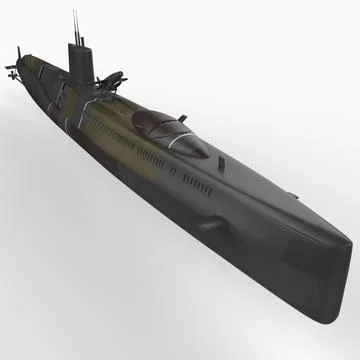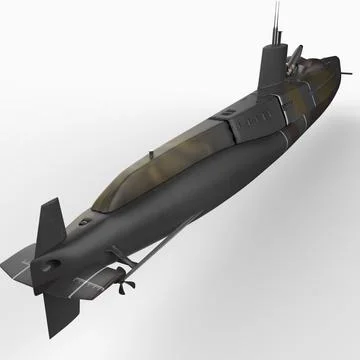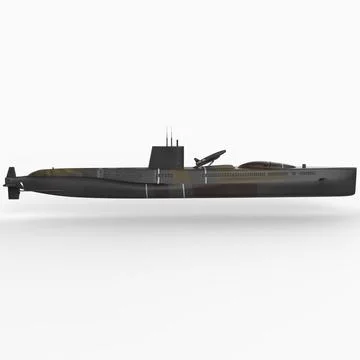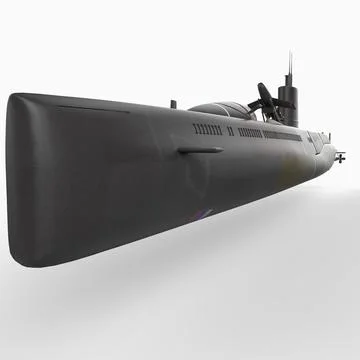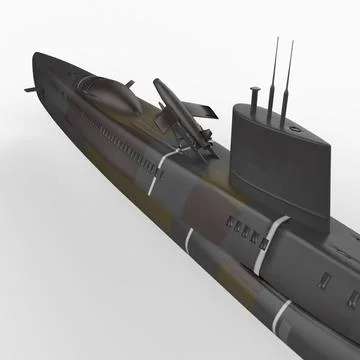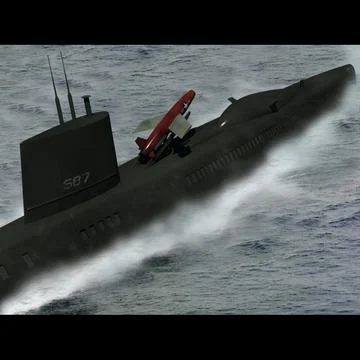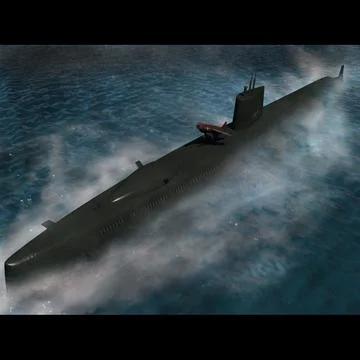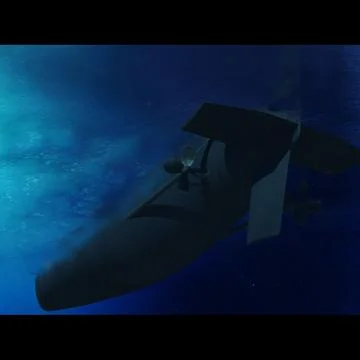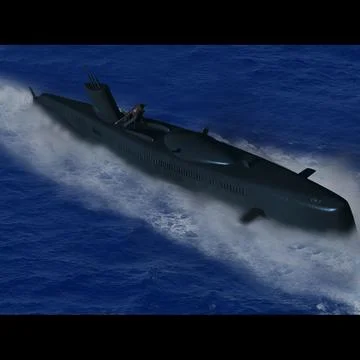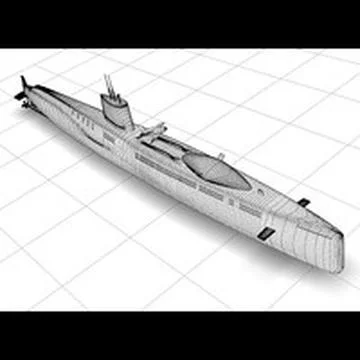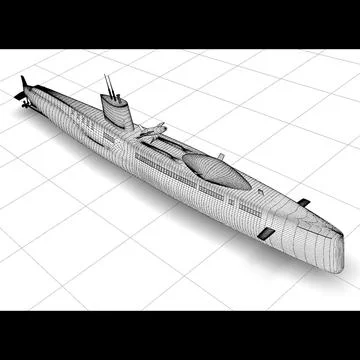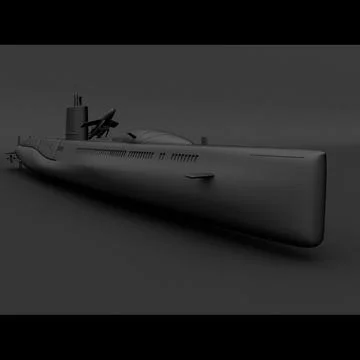 Vergleiche Artikelbeschreibung
Uss Halibut Ssgn-587
<STRONG>Description</STRONG>

A detailed model of the USS Halibut SSGN-587 , complete with texture sets, all components are parented and pivoted for animation.

<STRONG>Texture</STRONG>

All major surface textures are 2048 in greatest dimension. Color, maps provided. Photoshop templates for each detail are available for download.

<STRONG>History</STRONG>

In February 1965 Halibut entered Pearl Harbor Naval Shipyard for a major overhaul, and August 15 was redesignated an attack submarine and given the hull classification symbol SSN-587. She sailed from Pearl Harbor on 6 September for the West Coast, arriving at Keyport, Washington, on 20 September. On 5 October she departed Keyport for Pearl Harbor and, after an eight-day stop over at Mare Island, California, arrived 21 October. Halibut then began ASW operations in the area, continuing until August 1968 when she transferred to Mare Island for overhaul and installation of: side thrusters; hangar section sea lock; anchoring winches and fore and aft mushroom anchors (2); saturation diving (mixed gas) habitat; long and short range side look sonar; video and photographic equipment; main frame computer; induction tapping and recording equipment; port and starboard fore and aft seabed skids ("sneakers"); towed underwater search vehicle ("fish") and winch; and other specialized oceanographic equipment. She returned to Pearl Harbor in 1970 and operated with the Pacific fleet and Submarine Development Group One (SubDevGruOne) out of San Diego with attachment offices at Mare Island until decommissioning in 1976.Halibut was also used on secret underwater espionage missions by the United States against the Soviet Union. Her most notable accomplishments include:The underwater tapping of a Soviet communication Line running from the Kamchatka peninsula to the main land in the Sea of Okhotsk (Operation Ivy s) Photogaphy of and assistance in the recovery of a sunken Soviet submarine k-129 in the CIA"s Project Jennifer.
3D-Modell
Uss Halibut Ssgn-587
Artikel-Identifikation:
91487647
Kommerzielle Nutzung
?
Inhalt allgemein verfügbar für Werbung, Promotionen, Merchandising oder andere kommerzielle Nutzungen.
Bestpreisgarantie
?
Du hast diesen Artikel woanders zu einem niedrigeren Preis gefunden? Wir passen unseren an. Mehr Details hier.
Individual License Inbegriffen
|