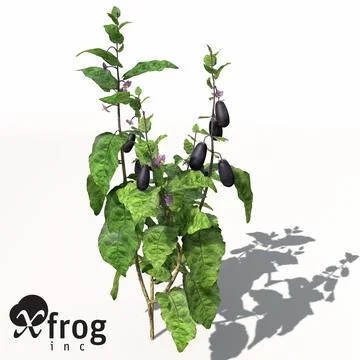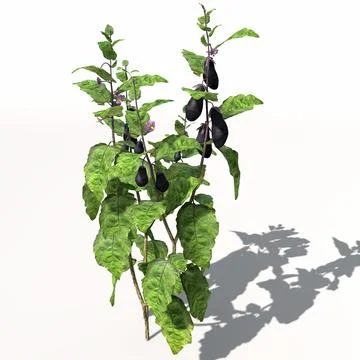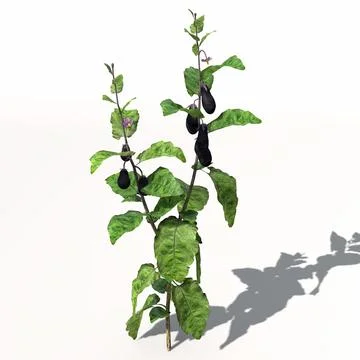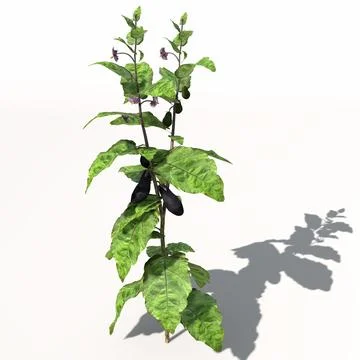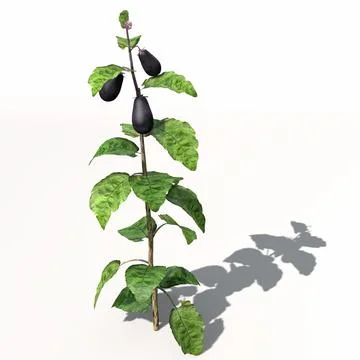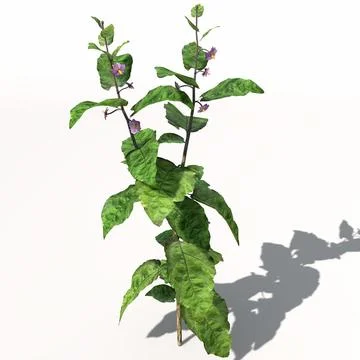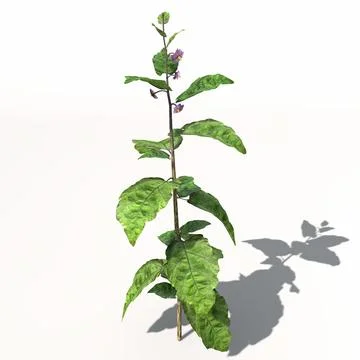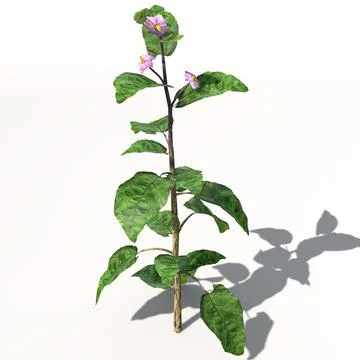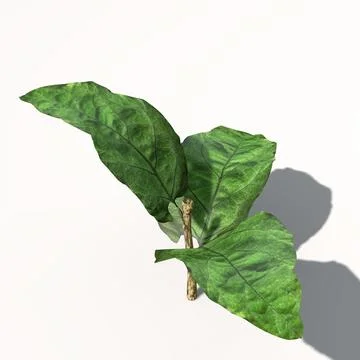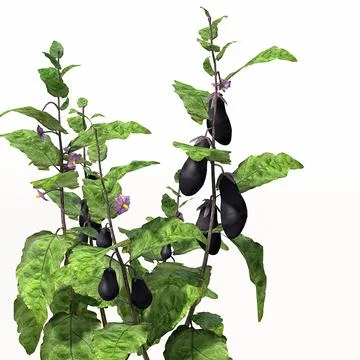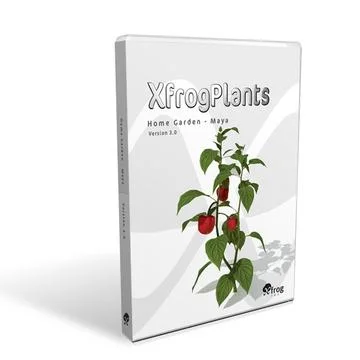 Beschreibung:
Eggplant ( Solanum melongena )

Perennial Plant
Height : 8cm to 106cm included
Origin : India
Environment : in full sun; on deep, rich soils
Climate : warm, temperate

Notes :
The Eggplant (known in British English as Aubergine) is a perennial plant often cultivated as annual in cooler climates. It is an Asian species first introduced in Europe by the Arabs in 1440 A.C. For a long time, it was not appreciated, and it was even believed to cause madness. The raw fruit tastes very bitter, due to the
presence of alkaloids (some of which related to nicotine). Once cooked, the taste gets mildened. It is very poor of all nutrients: almost zero calories, very low on fats, proteins, vitamins and minerals. For this reason, the Eggplant is the king of all diets.
3D-Modell
Xfrogplants Eggplant
Artikel-Identifikation:
91488168
Kommerzielle Nutzung
?
Inhalt allgemein verfügbar für Werbung, Promotionen, Merchandising oder andere kommerzielle Nutzungen.
Bestpreisgarantie
?
Du hast diesen Artikel woanders zu einem niedrigeren Preis gefunden? Wir passen unseren an. Mehr Details hier.
Individual License Inbegriffen
|