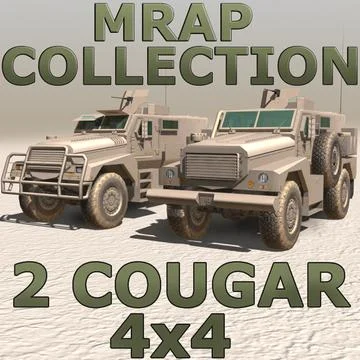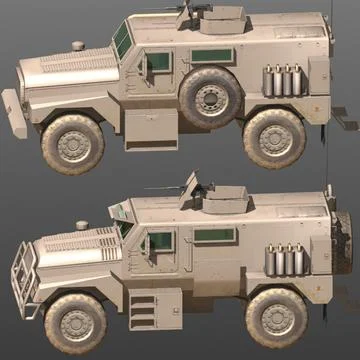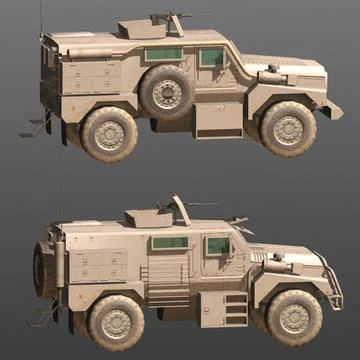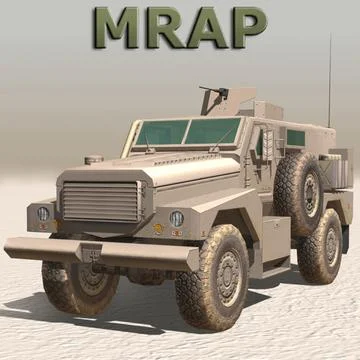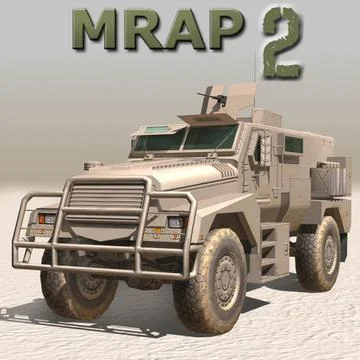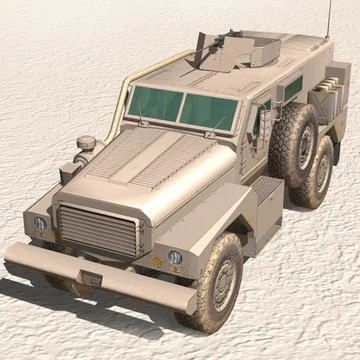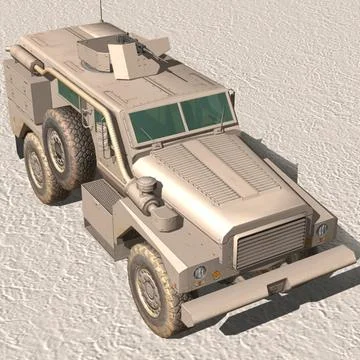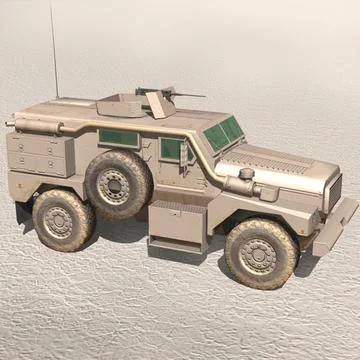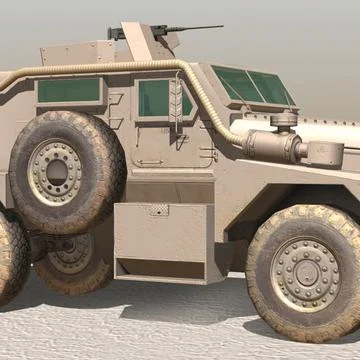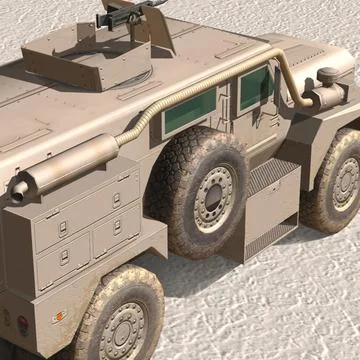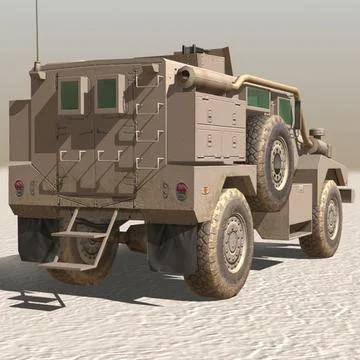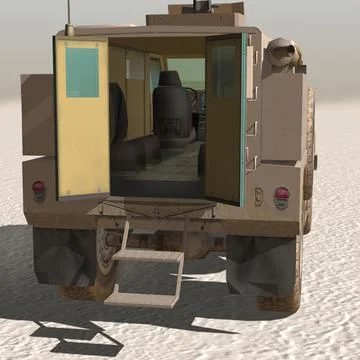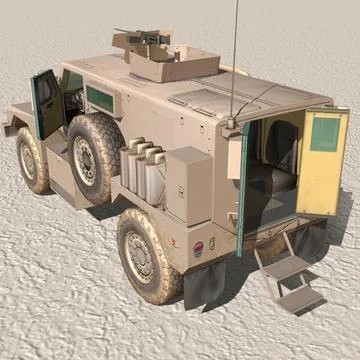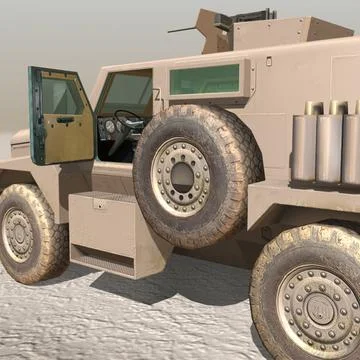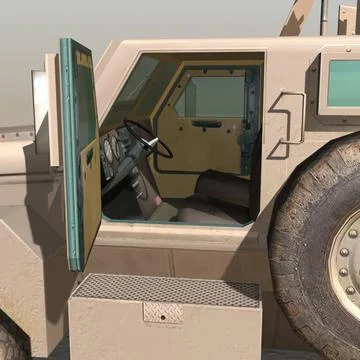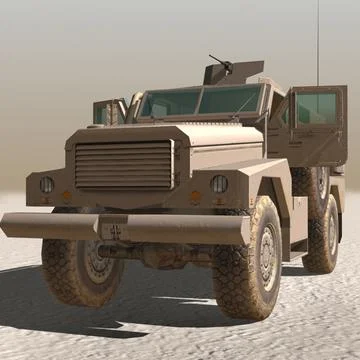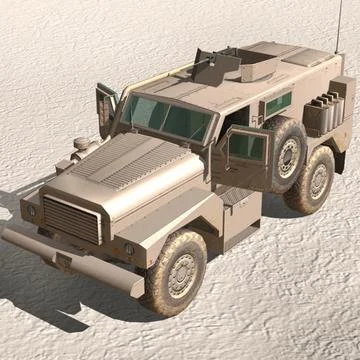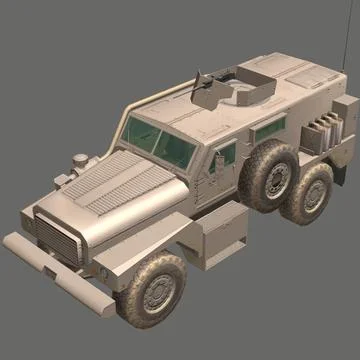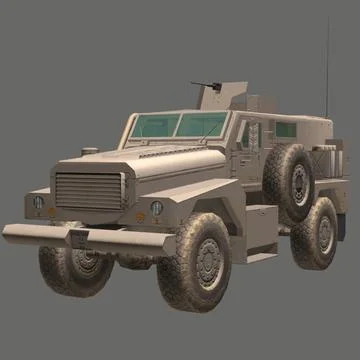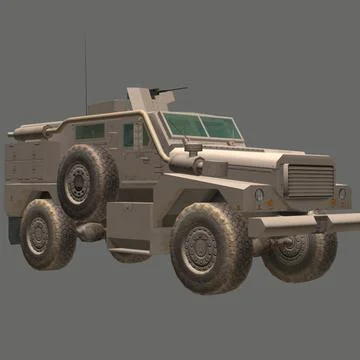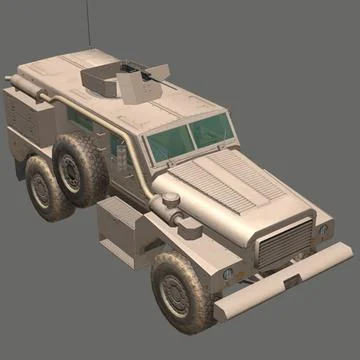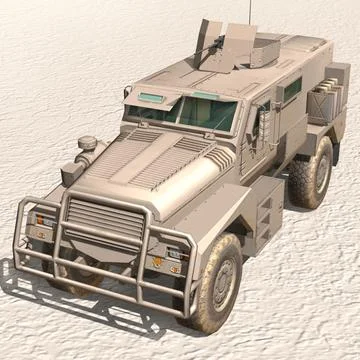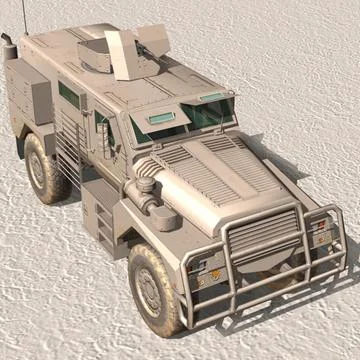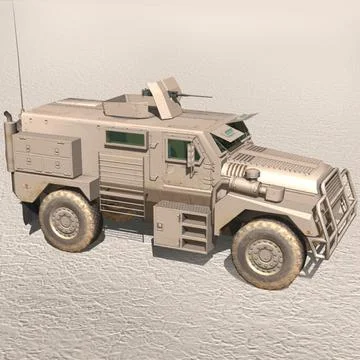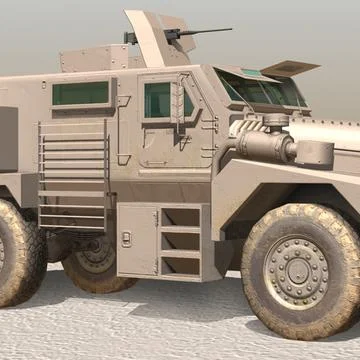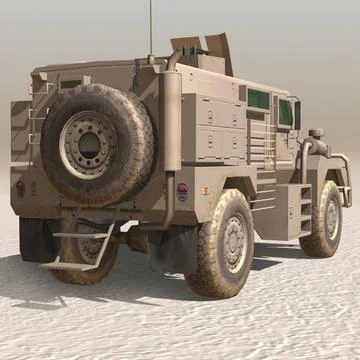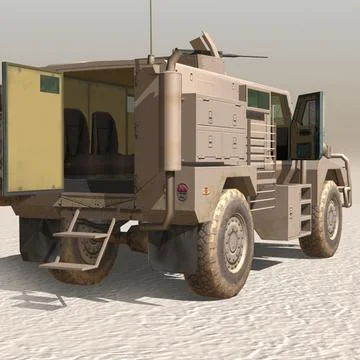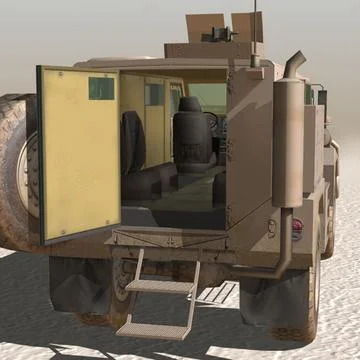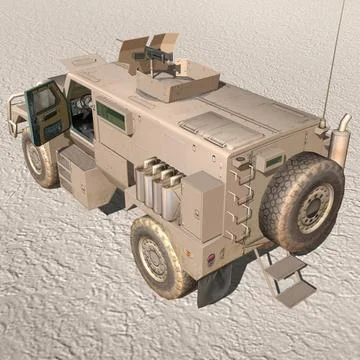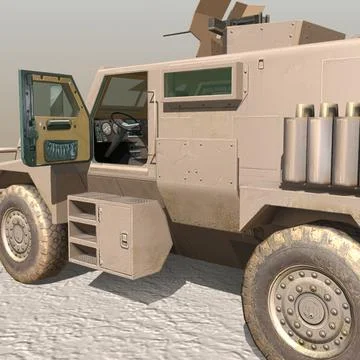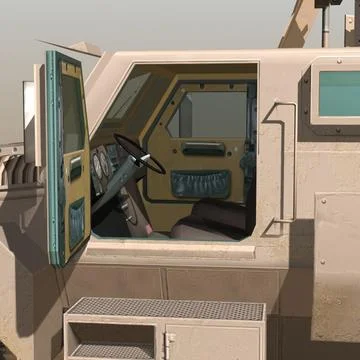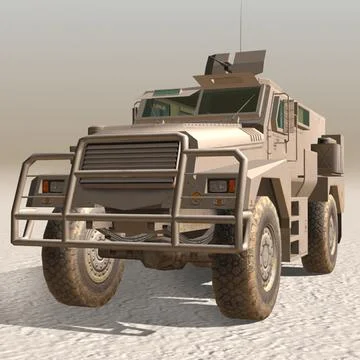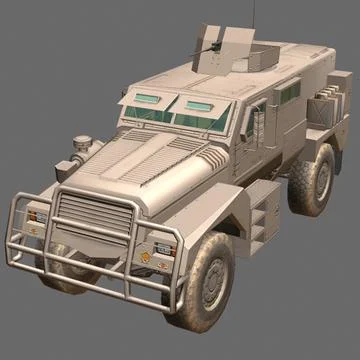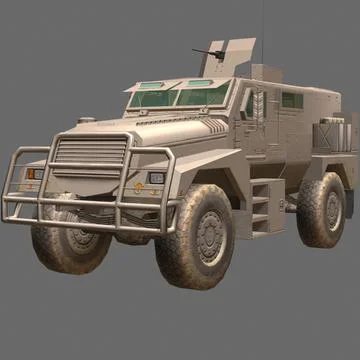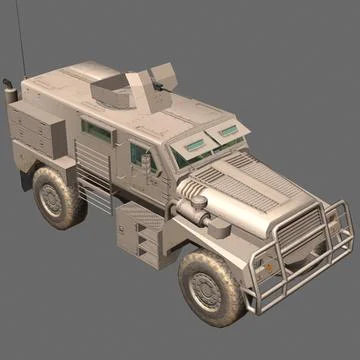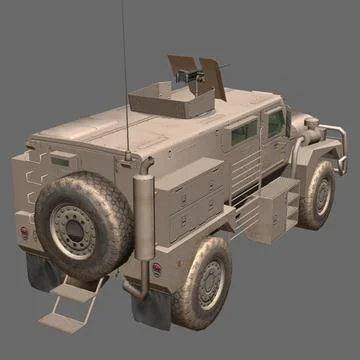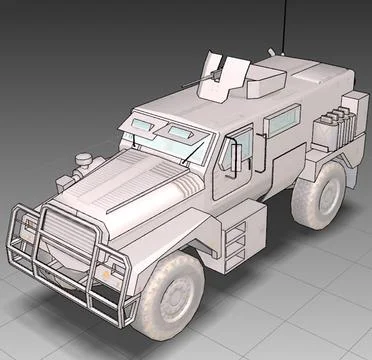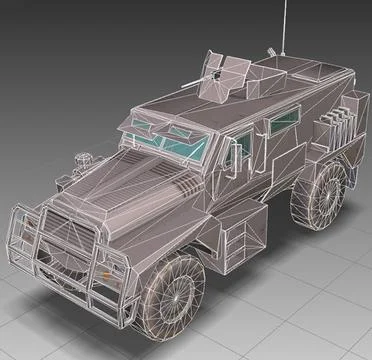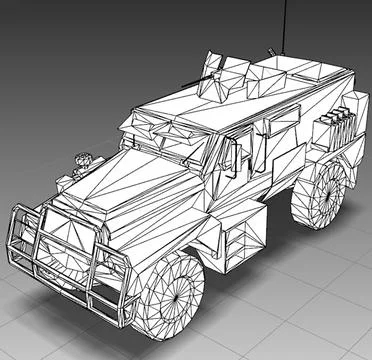 Beschreibung:
Two Cougar 4x4 M.R.A.P-Mine Resistant Ambush Protected-Trucks,(lowpoly model with inside and cabin details )for game engines.(Game-Ready).
A new combat truck with a V-shaped bottom designed to withstand blasts from roadside bombs is performing with such success in Iraq,by the U.S. military.

Model has many details;Instrument panel,steering wheel,seats,opening doors...You can use this model also for static renders.

Each truck has own:
Texture map:2048x2048
Texture map:256x256 glass

APC1 - Polygon Count:4870
APC2 - Polygon Count:5084

Many other models available in this series; Arab region architecture and elements like:Cars,trucks, Shops, houses, carts, cottages, US military vehicles etc.

All preview images rendered with standart Max lights.
3D-Modell
Mrap Cougar 4X4 Collection
Artikel-Identifikation:
91489295
Editorielle Nutzung
?
Inhalte, die berichtenswert oder von allgemeinem öffentlichem Interesse sind und nicht für Werbung, Promotion, Merchandising oder andere kommerzielle Zwecke freigegeben sind.
Bestpreisgarantie
?
Du hast diesen Artikel woanders zu einem niedrigeren Preis gefunden? Wir passen unseren an. Mehr Details hier.
Individual License Inbegriffen
|