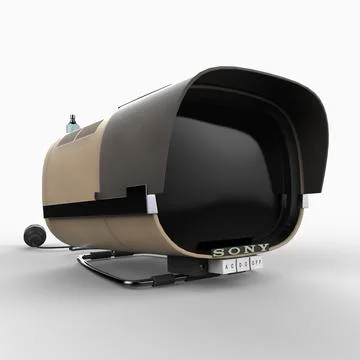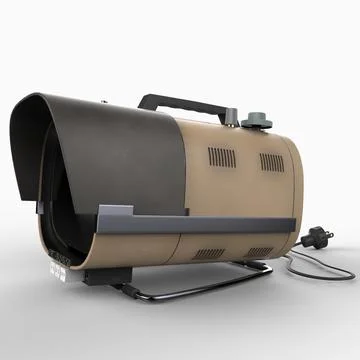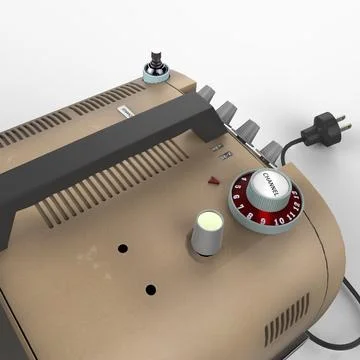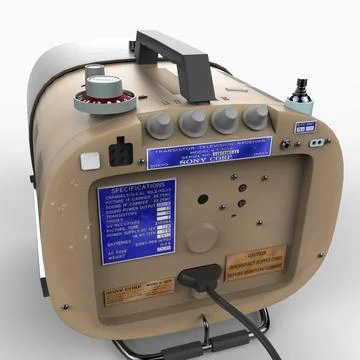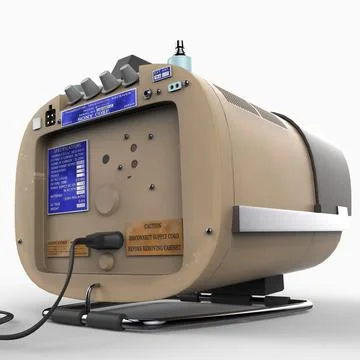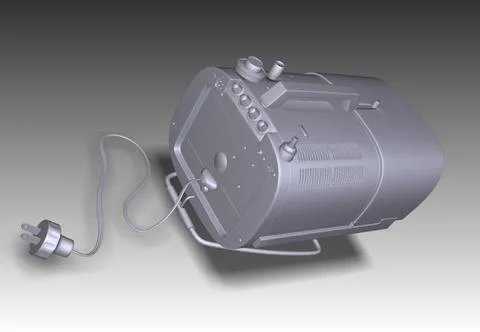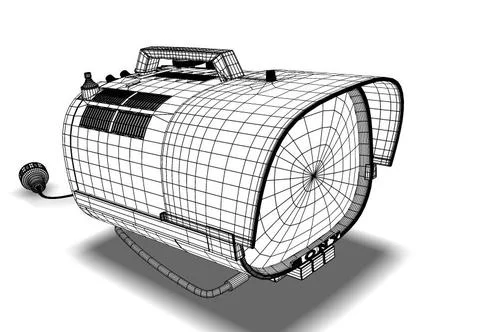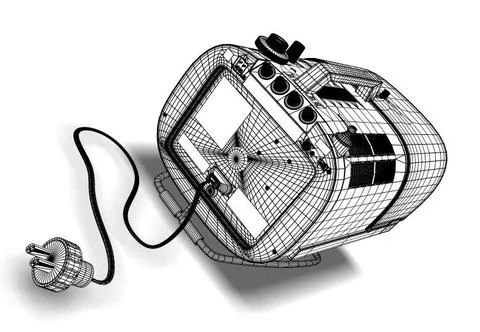 Beschreibung:
A detailed, textured model of a 1960"s Sony TV8-301 Portable transistor television. Detailed textures and geometry provided.

Technical Notes

Retractible Antenna, defined AC plug and receptacle, and sliding hood. Detailed, layered Photoshop files make it easy to modify textures. Almost everything is UV unwrapped.

Textures

Detailed textures are provided including diffuse, bump, specular. Maximum dimension of textures are 2048 pixels. Photoshop template files are available for download with the product so you can modify the layered textures to your liking.

History

The TV8-301 was a small black and white television made by Sony. It is notable for being the world"s first non-projection type all-transistor television. It had an eight inch screen. It was also portable, having a bay in the back for two 6 volt lead acid batteries. It was priced high as it was innovative on multiple fronts, so, to the average consumer it was something of a luxury item and not a practical buy. Additionally, this television was rather prone to malfunction, which led to it being called Sony"s "frail little baby". Released on the market in 1960, it was discontinued in 1962
3D-Modell
Sony Tv8-301 Portable Television
Artikel-Identifikation:
91500407
Editorielle Nutzung
?
Inhalte, die berichtenswert oder von allgemeinem öffentlichem Interesse sind und nicht für Werbung, Promotion, Merchandising oder andere kommerzielle Zwecke freigegeben sind.
Bestpreisgarantie
?
Du hast diesen Artikel woanders zu einem niedrigeren Preis gefunden? Wir passen unseren an. Mehr Details hier.
Individual License Inbegriffen
|