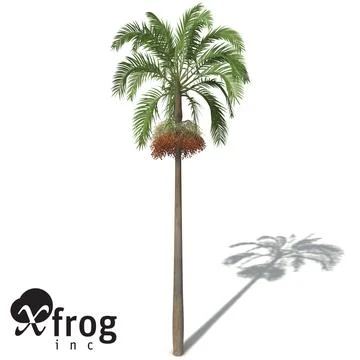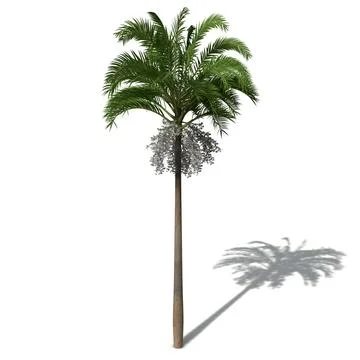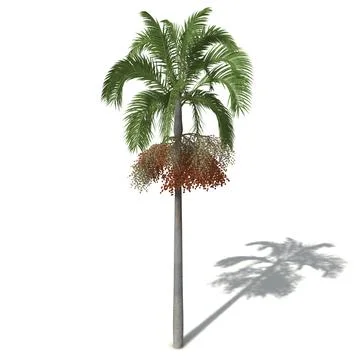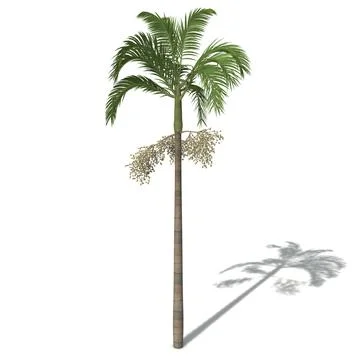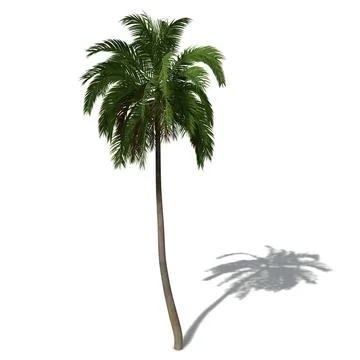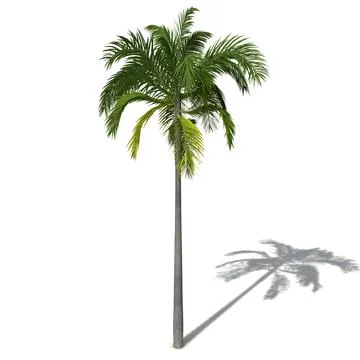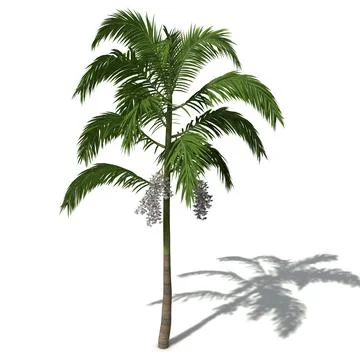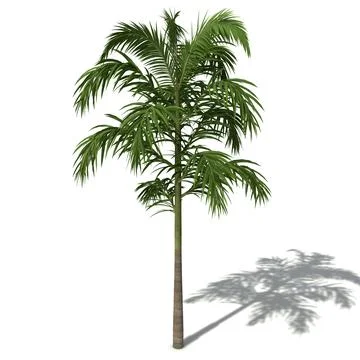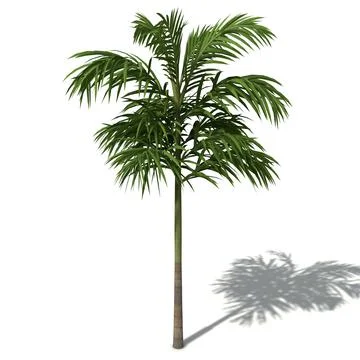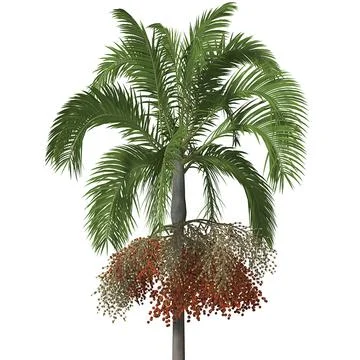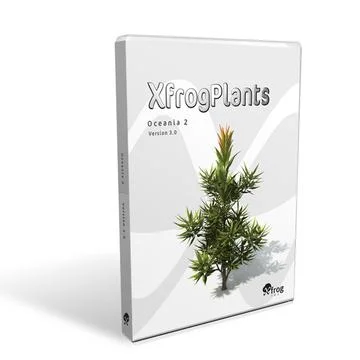 Beschreibung:
Carpentaria Palm ( Carpentaria acuminata )

Palm, single-stemmed
Height : 2m to 12m included
Origin : Northern Australia
Environment : Monsoon rainforest, in flat lowland areas, near lakes and rivers; on many soils
Climate : warm and humid; in full sunlight; very sensitive to cold and frost

Notes :
The Carpentaria Palm is a fast growing palm, that needs frequent watering and a full sunlight position. It can adapt to different types of soild. It is a favourite for urban decoration use. It is, however, very sensitive to cold and frost, and for this reason it should only be planted in regions with mild winters. The Carpentaria genus was named after the Gulf of Carpentaria, a landmark of Northern Australia. The juice from the fruits can cause skin irritation.
3D-Modell
Xfrogplants Carpentaria Palm
Artikel-Identifikation:
91501436
Kommerzielle Nutzung
?
Inhalt allgemein verfügbar für Werbung, Promotionen, Merchandising oder andere kommerzielle Nutzungen.
Bestpreisgarantie
?
Du hast diesen Artikel woanders zu einem niedrigeren Preis gefunden? Wir passen unseren an. Mehr Details hier.
Individual License Inbegriffen
|