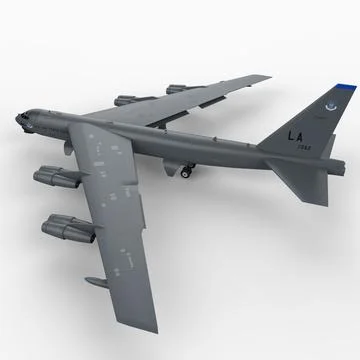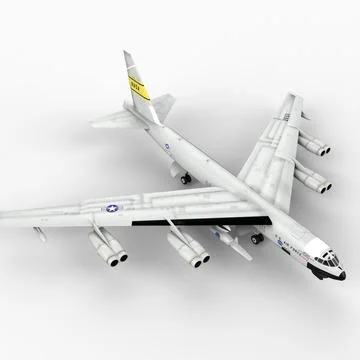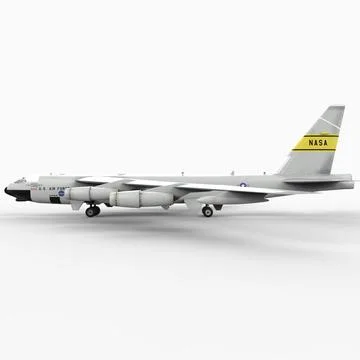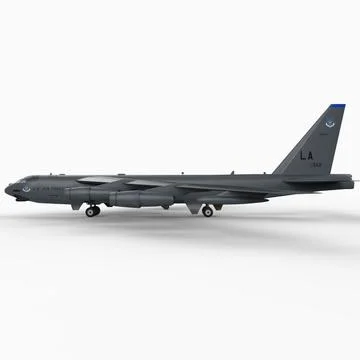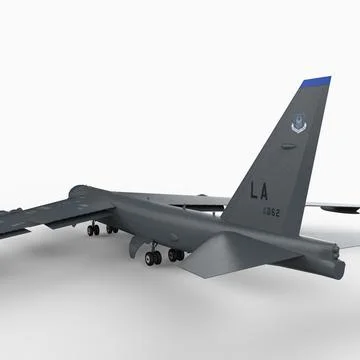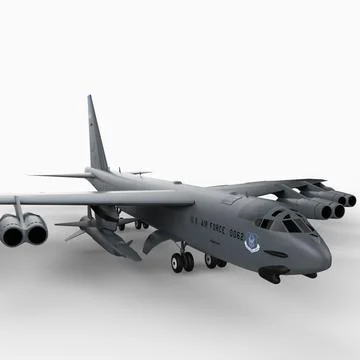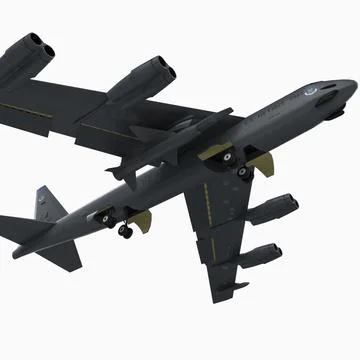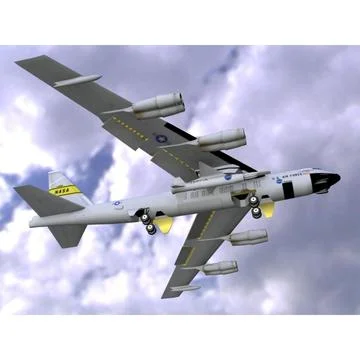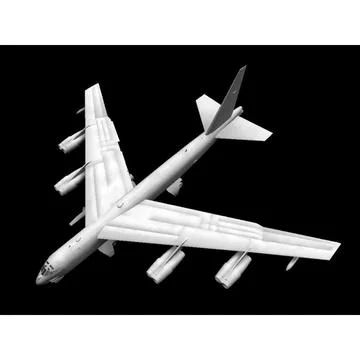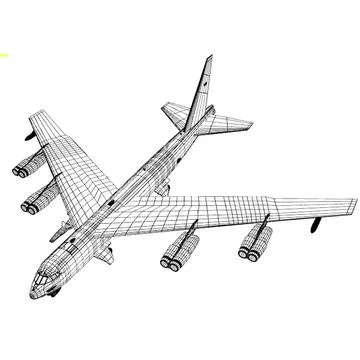 Vergleiche Artikelbeschreibung
B-52 Stratofortress
A detailed model of a B52 Stratofortress bomber, with 2 texture configurations.
The <b>B-52 Stratofortress</b> is a long-range, subsonic, jet-powered, strategic bomber operated by the United States Air Force (USAF) since 1955.Two texture maps are available. The NASA texure map and the USAF texture map.
<b>Texture</b>
Detailed textures are provided including diffuse, bump, specular. Maximum dimension of textures are 4096 pixels. Photoshop template files are available for download with the product so you can modify the layered textures to your liking.
<b>History</b>
Beginning with the successful contract bid on 5 June 1946, the B-52 went through several design steps; from a straight wing aircraft powered by six turboprop engines to the final prototype YB-52, with eight turbojet engines. The aircraft made its first flight on 15 April 1952 with "Tex" Johnston as pilot.
Built to carry nuclear weapons for Cold War-era deterrence missions, the B-52 Stratofortress replaced the Convair B-36. Although a veteran of a number of wars, the Stratofortress has dropped only conventional munitions in actual combat. With the longest unrefueled range of any contemporary bomber, the B-52 carries up to 70,000 pounds (32,000 kg) of weapons.
3D-Modell
B-52 Stratofortress
Artikel-Identifikation:
91503015
Editorielle Nutzung
?
Inhalte, die berichtenswert oder von allgemeinem öffentlichem Interesse sind und nicht für Werbung, Promotion, Merchandising oder andere kommerzielle Zwecke freigegeben sind.
Bestpreisgarantie
?
Du hast diesen Artikel woanders zu einem niedrigeren Preis gefunden? Wir passen unseren an. Mehr Details hier.
Individual License Inbegriffen
|