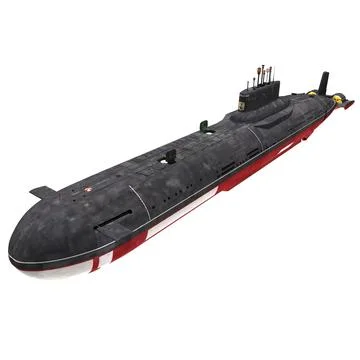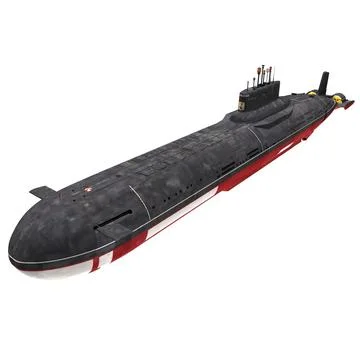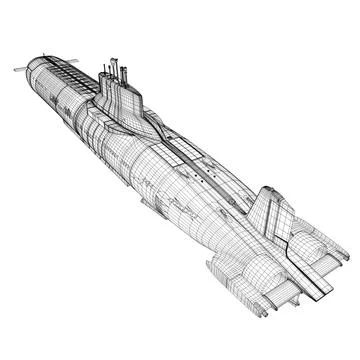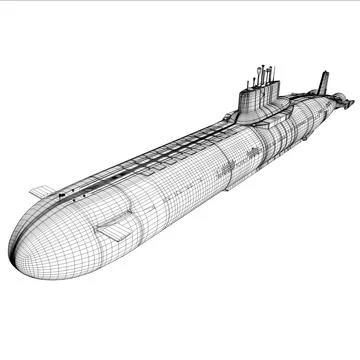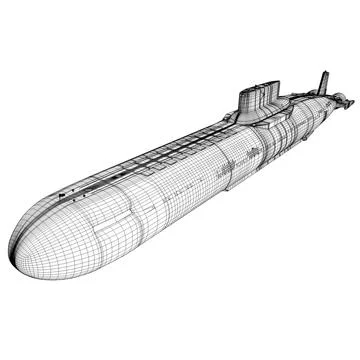 Beschreibung:
High quality 3D model of the the Russian Typhoon-class submarine TK-17 Arkhangelsk.
The Typhoon-class (Project 941) or Akula, Russian "" ("Shark") nuclear-powered ballistic missile submarine.
Typhoon is the Nato-reporting name of project 941.

High quality 3D model:

- polygonal, only quads and some tris
- no n-gons
- completely texured
- all textures and materials applied
- no overlapping uv-faces
- no isolated vertices
- no part name confusion
- no cleaning up necessary
- more than 80 indiviual movable parts plus missiles and torpedoes

Movable parts include: rescue chambers, towing sonars, diving planes, sensors, periscopes, masts, missile hatches, torpedo tube hatches, entrance hatches, auxiliary engines, propellers and more

Please come back soon if You need more product images, they are prepared.

No plugins or third party software is needed for use.

The texture map (4096x4096; 1024x1024; .png format) includes diffuse, normal and displacement maps.
3D-Modell
Typhoon Class Tk-17 Arkhangelsk
Artikel-Identifikation:
91529198
Editorielle Nutzung
?
Inhalte, die berichtenswert oder von allgemeinem öffentlichem Interesse sind und nicht für Werbung, Promotion, Merchandising oder andere kommerzielle Zwecke freigegeben sind.
Bestpreisgarantie
?
Du hast diesen Artikel woanders zu einem niedrigeren Preis gefunden? Wir passen unseren an. Mehr Details hier.
Individual License Inbegriffen
|