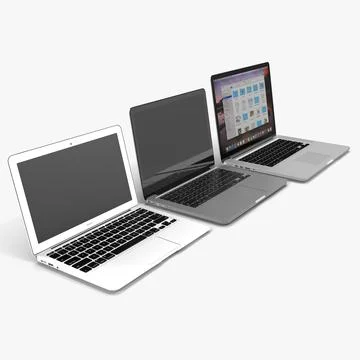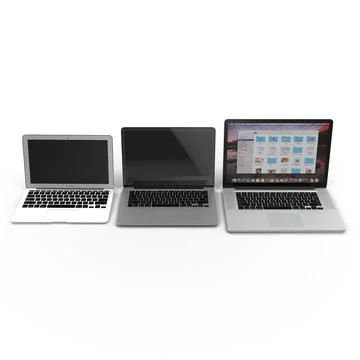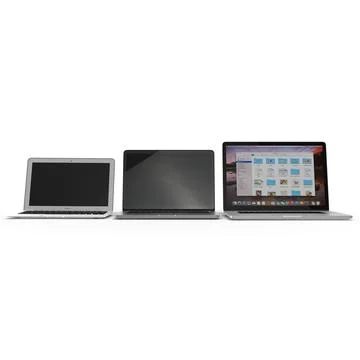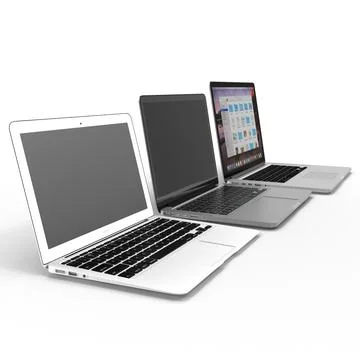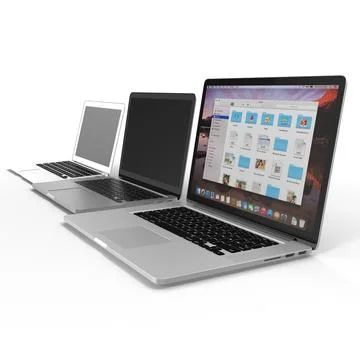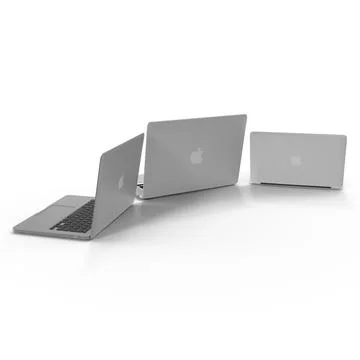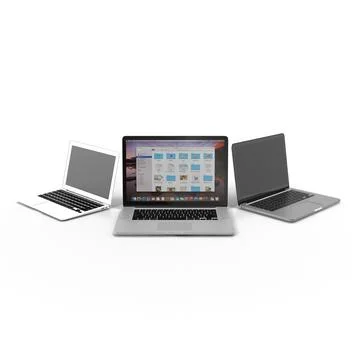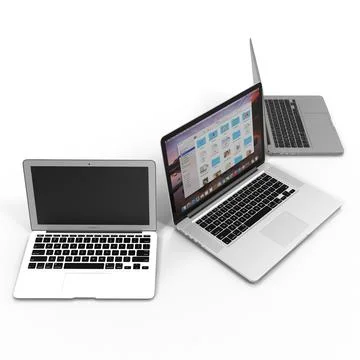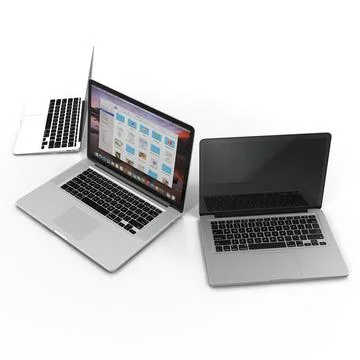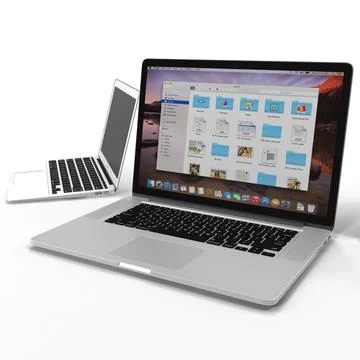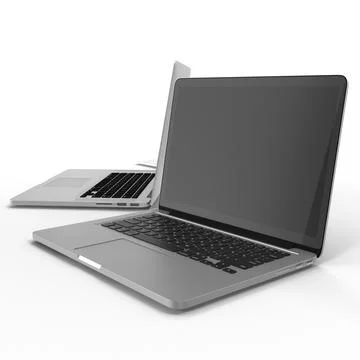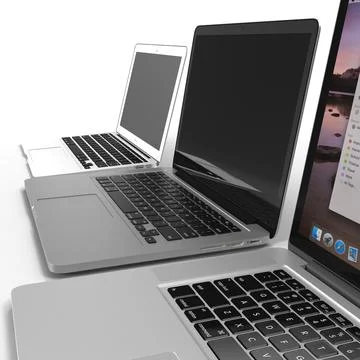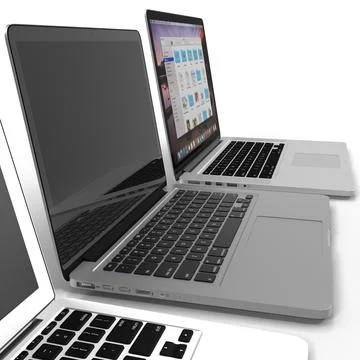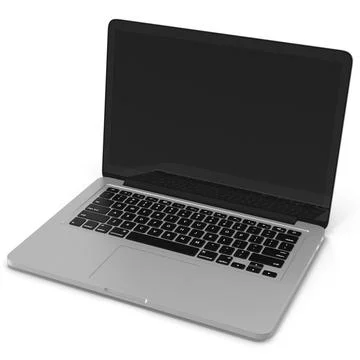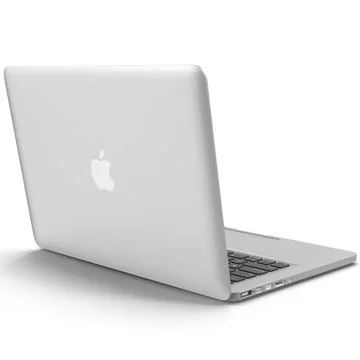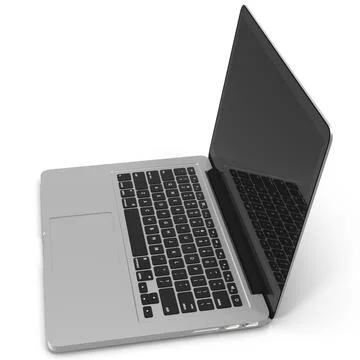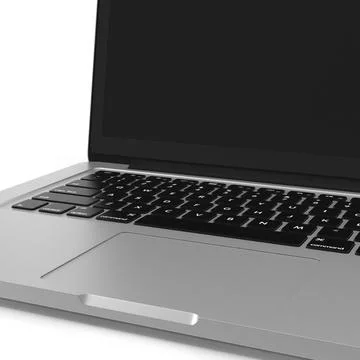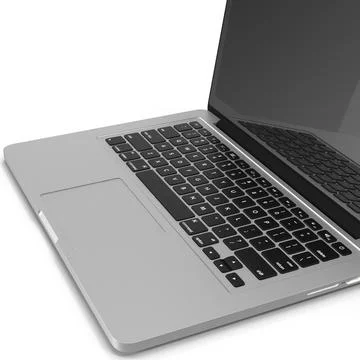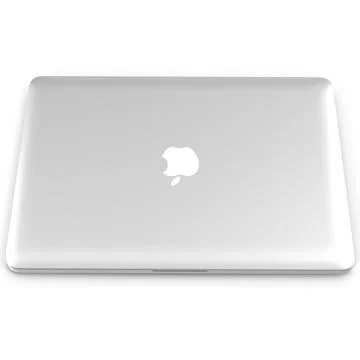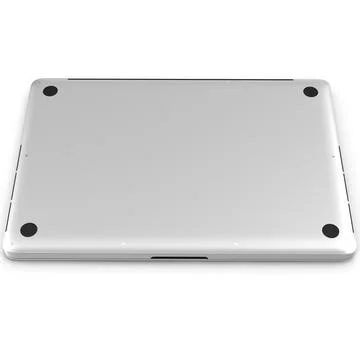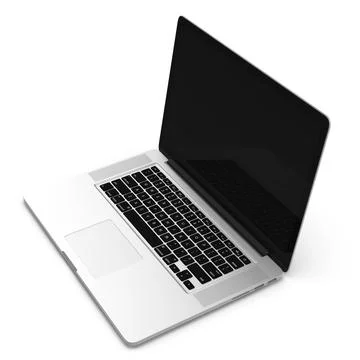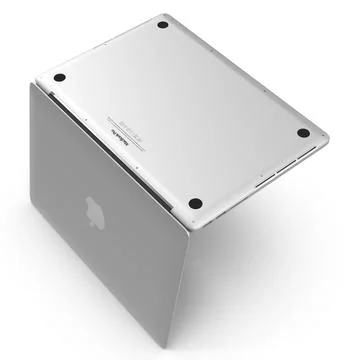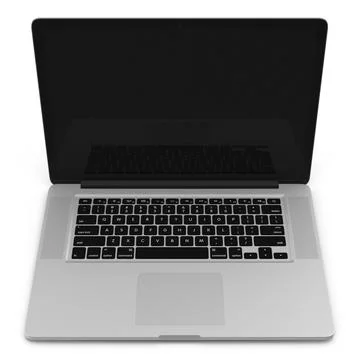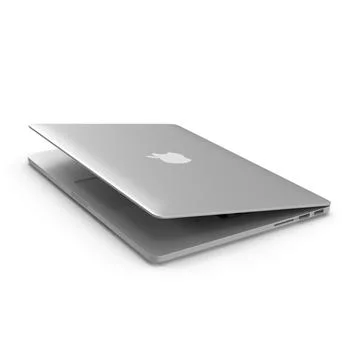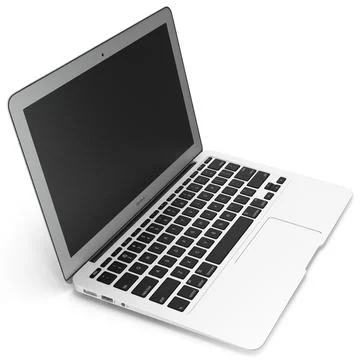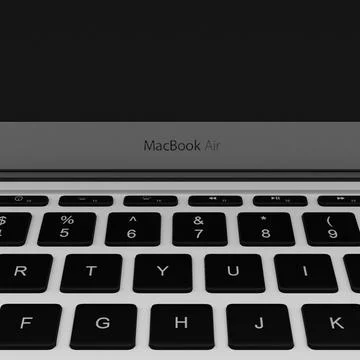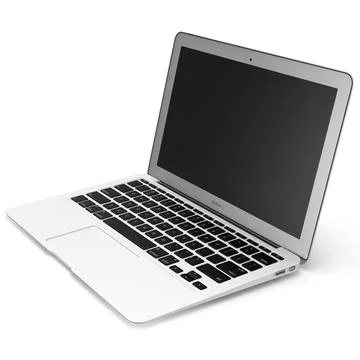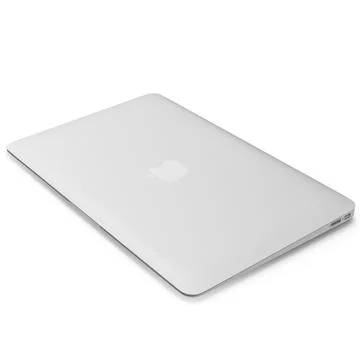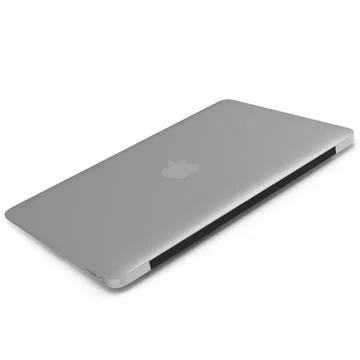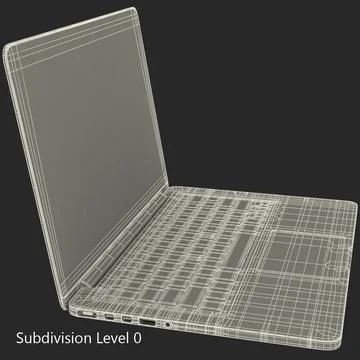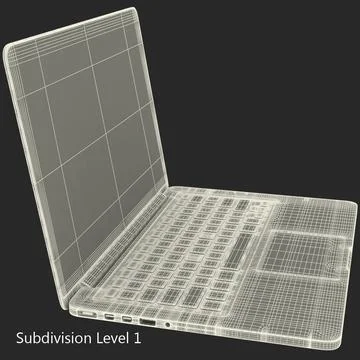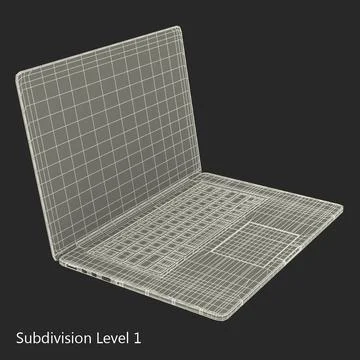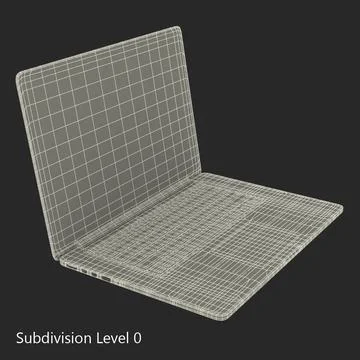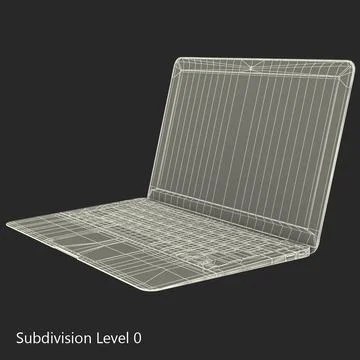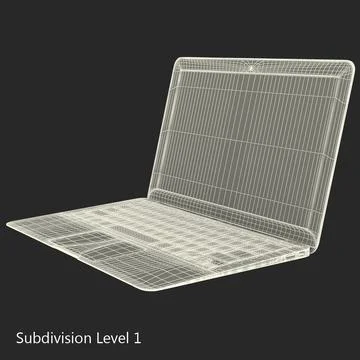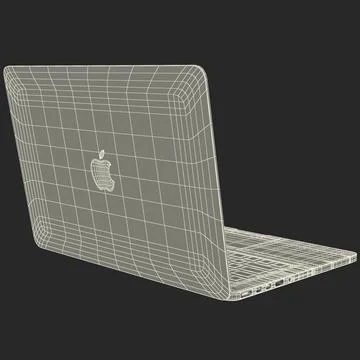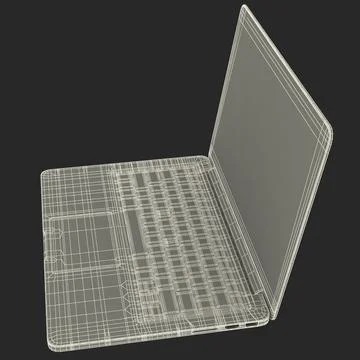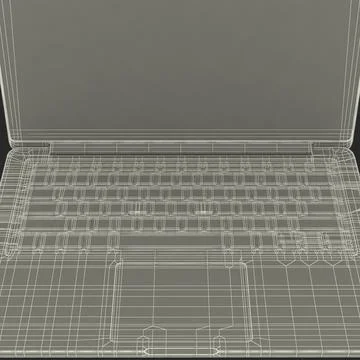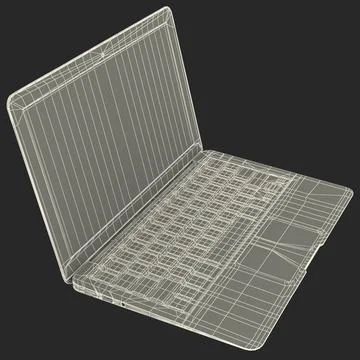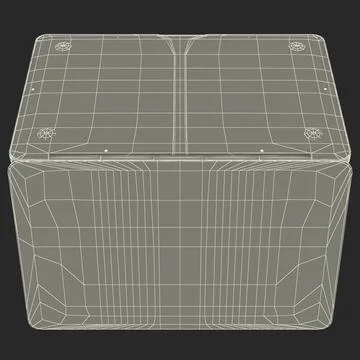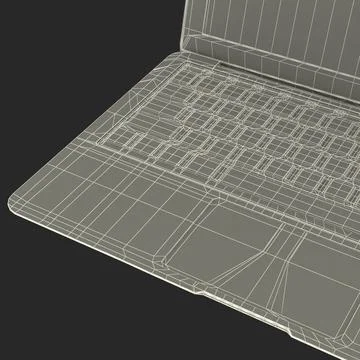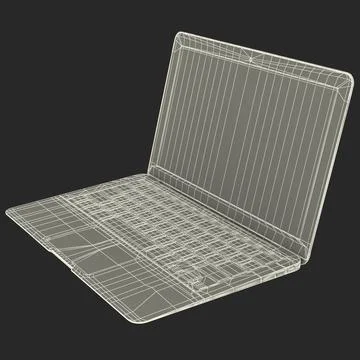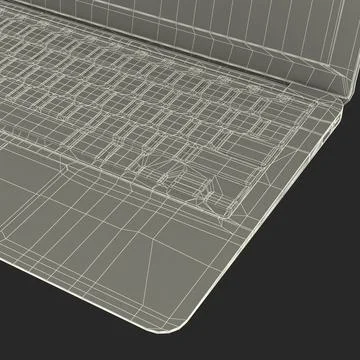 Beschreibung:
MacBook 3D Models Collection is a versatile set of 3 high quality, photo real models that will enhance detail and realism to any of your rendering projects. The model has a fully textured, detailed design that allows for close-up renders, and was originally modeled in 3ds Max 2012 and rendered with V-Ray. Renders have no postprocessing.
Hope you like it!

Models list:
1. MacBook Pro with Retina display 13-inch model
2. MacBook Pro with Retina display 15-inch model 2
3. MacBook Air 11 inch

If purchased individually: $207
Collection price: $89
You save: $118!!!

*********************************
Features:
-High quality polygonal model, correctly scaled for an accurate representation of the original object.
-Models resolutions are optimized for polygon efficiency. (In 3ds Max, the Meshsmooth function can be used to increase mesh resolution if necessary.)
-All colors can be easily modified.
-Model is fully textured with all materials applied.
-All textures and materials are included and mapped in every format.
-3ds Max models are grouped for easy selection, and objects are logically named for ease of scene management.
-No part-name confusion when importing several models into a scene.
-No cleaning up necessaryjust drop your models into the scene and start rendering.
-No special plugin needed to open scene.
-Model does not include any backgrounds or scenes used in preview images.
*********************************
*********************************
Models:
MacBook Pro with Retina display 13-inch model
Polygons: 40 014
Vertices: 43 432
Textures Formats:
- (3 .png) 4096 x 4096
- (1 .psd) 4096 x 4096

MacBook Pro with Retina display 15-inch model 2
Polygons: 21 215
Vertices: 22 367
Textures Formats:
- (3 .psd) 8192 x 8192
- (5 .png) 4096 x 4096

MacBook Air 11 inch
Polygons: 37 321
Vertices: 37 192
Textures Formats:
- (4 .png) 2048 x 2048
- (1 .psd) 2048 x 2048


*********************************
3d Molier International is a team of 3D artists with over a decade of experience in the field. The company participated in various projects allowing us to learn our clients needs. Every model we build goes through thorough Quality assessment both visual and technical to make sure the assets look realistic and the models are of the best quality, which you can tell by looking at the renders none of the has any postprocessing.

Also check out our other models, just click on our user name to see complete gallery.
3d_molier International 2015
3D-Modell
Macbook 3D Models Collection
Artikel-Identifikation:
91608937
Editorielle Nutzung
?
Inhalte, die berichtenswert oder von allgemeinem öffentlichem Interesse sind und nicht für Werbung, Promotion, Merchandising oder andere kommerzielle Zwecke freigegeben sind.
Bestpreisgarantie
?
Du hast diesen Artikel woanders zu einem niedrigeren Preis gefunden? Wir passen unseren an. Mehr Details hier.
Individual License Inbegriffen
|