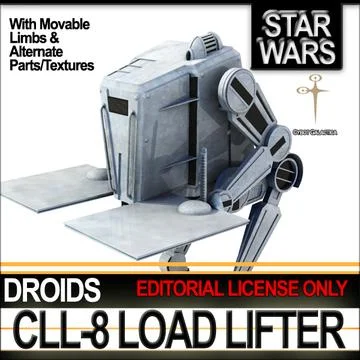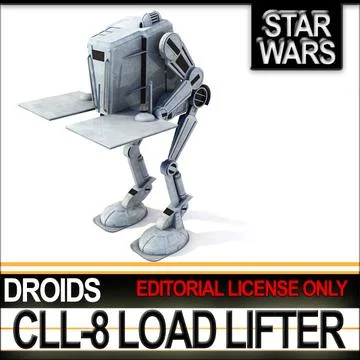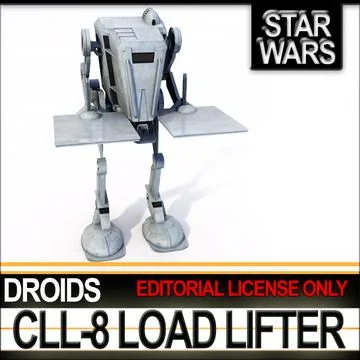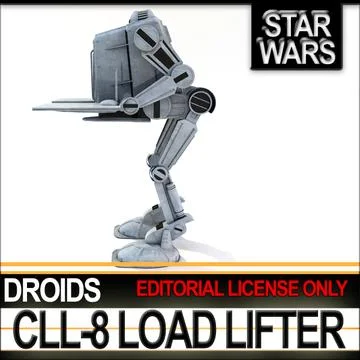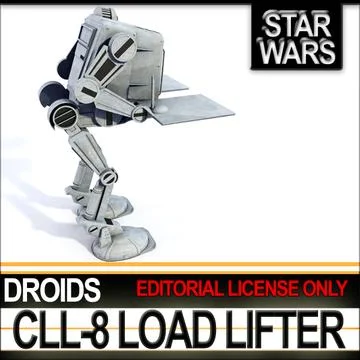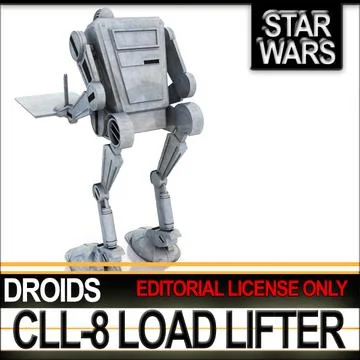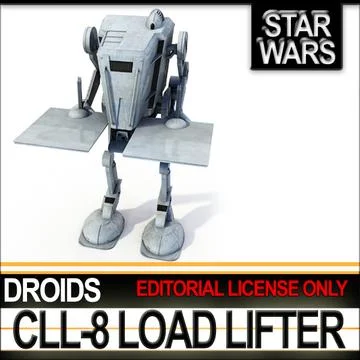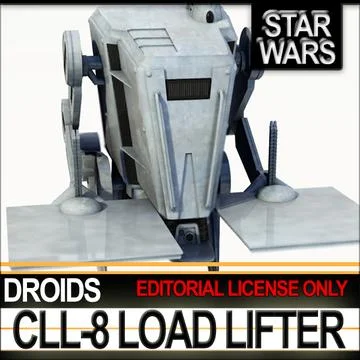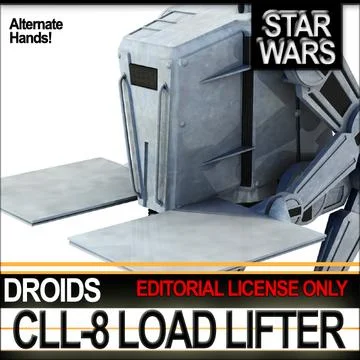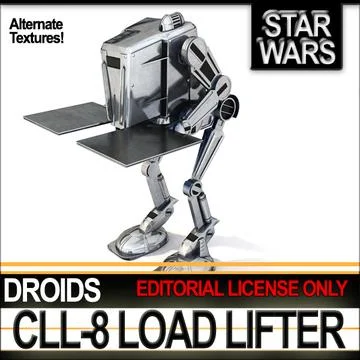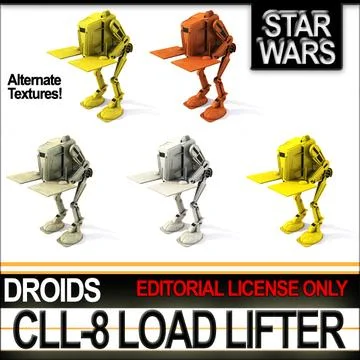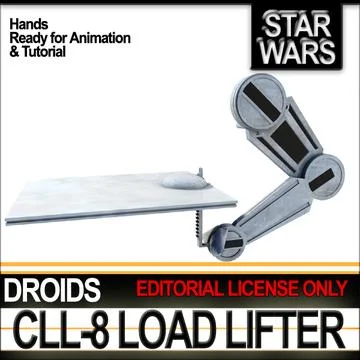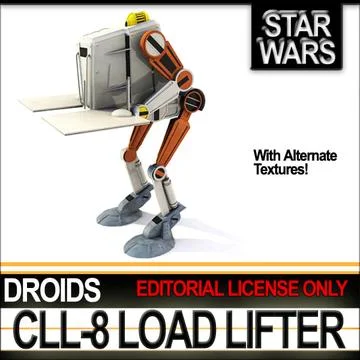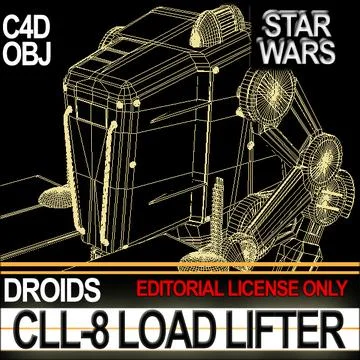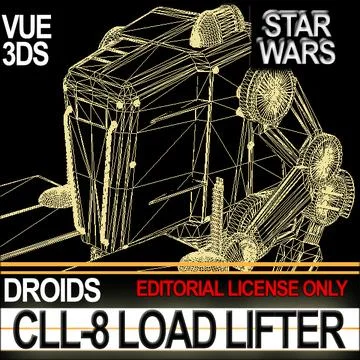 Vergleiche Artikelbeschreibung
Cll-8 Load Lifter Droid Star Wars
Star Wars: CLL-8 Binary Load Lifter Droid, built by Cybot Galactica. Complete with movable limbs and alternate parts and textures. C4D, 3DS, OBJ, VUE6 to 11.
__________________________________________
It is an Editorial Royalty Free License Only Product. Editorial License in the Package.
__________________________________________
Star Wars CLL-8 Binary Load Lifter Droid, built by Cybot Galactica.

Real World Scale Model . Quads & Tris .

Labour Droid in use for several thousand years, a successful model everywhere, especially in spaceports, factories and other such industrial workplaces.

With all Limbs and Joints movable and animatable. With 7 alternate textures. With removable upper lifter, to build an alternate type of CLL-8.

In the package you will find:
1- CLL-8 Binary Load Lifter Droid Complete with all limbs and joints movable and animatable;
2- Removable upper lifter to build an alternate type of CLL-8;
3- 10 Hi-Quality Hi-Def PhotoReal Textures ;
4- Alternate Textures to customize and create different types of elements;
5- TUTORIAL .txt guides to the correct rendering;
6- Real World Scale SmartCgArt Man Reference System with models .

All the Models are prepared Hi-DEF and Photoreal, perfect for any type of Rendering!

POLYGONS/VERTICES COUNT
C4D-OBJ: only/mostly quads
VUE-3DS: triangulated

Enjoy THE STAR WARS SERIES.
3D-Modell
Cll-8 Load Lifter Droid Star Wars
Artikel-Identifikation:
96468301
Editorielle Nutzung
?
Inhalte, die berichtenswert oder von allgemeinem öffentlichem Interesse sind und nicht für Werbung, Promotion, Merchandising oder andere kommerzielle Zwecke freigegeben sind.
Bestpreisgarantie
?
Du hast diesen Artikel woanders zu einem niedrigeren Preis gefunden? Wir passen unseren an. Mehr Details hier.
Individual License Inbegriffen
|