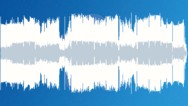 Technical Information
Additional Information
Available for Musical Works
PRO
Performing Rights Society
Publisher
Peermusic (UK) Ltd.
Date Uploaded
12 Nov 2012
Description
Link to Instrumental version of this track:

ISRC: GB-6RZ-09-00014

Another remix of the Bang! song 'Til The Day, this time by Little Fella, a very well respected hardcore artist. Big off-beat stab and fabulous breakdown, building to a crashing crescendo and huge vocal by Jo James. Real rave music at it's finest !

Instrumental version of this remix is available if the lyrics don;t suit your project.


About Bang!
"Bang!" is one of the biggest names within the UK hardcore scene, creating arguably the biggest track within the scene "Shooting Star" in 1998. This song went on to be covered by UK dance act Flip 'n' Fill in 2002 who took it to #3 in the UK National Charts.

When you license a Bang! track you are using genuine UK hardcore/rave music created by the biggest names within the scene. Bang!'s music is known throughout the world including Japan and the USA. If it's banging music you are looking for, Bang! will hit the spot.
Keywords